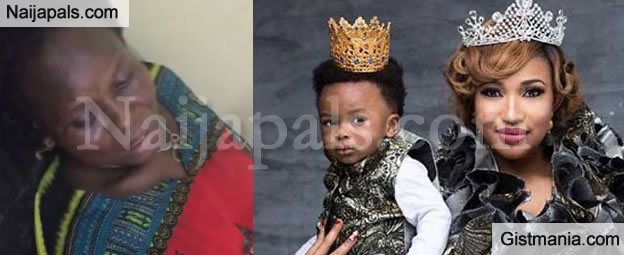 According to the owner of Queen Ashley foundation, whose charity activities is based on hospital rounds, praying and assisting by donating some amount of money for people to pay their hospital bills, she reportedly met Tonto Dikeh's son's nanny who was reportedly abandoned after she got sick.

She revealed that she met and heard a certain Mrs Mbechi weeping profusely, on meeting her and having a chat with the helpless old woman and later found out she is King Andre's nanny, Churchill and Tonto Dikeh's son's minder. She was rushed to the hospital and it looked like she was abandoned. The Queen Ashley foundation ended up donating hundred thousand naira to her medical bills. She is also appealing to
kind hearted Nigerians to come to rescue because she has to carry out series of test, if not she might loose her leg.

Below is her account no:
Mgbechi Enyinnaya_0002126349_diamond bank.



However, some people think this is a lie, and probably a move by the lady they alleged to be the actress' former worker, to get the sympathy of Nigerians.


---