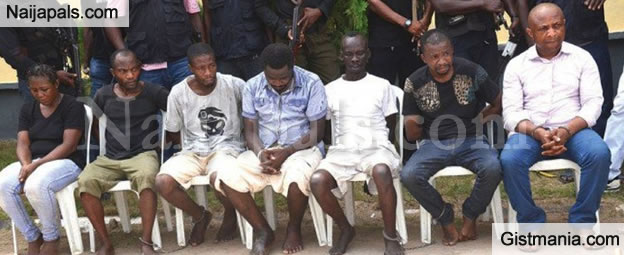 Three suspects that allegedly masterminded the kidnap of the CEO of Maydon Pharmacy in Ilupeju, Lagos, Chief Dunu Dona, Emeka Egbuligha, Tochukwu Nwosu and Kingsley Egbeonu, have regained their freedom.

The men were detained by the police after their boss escaped from Evans' kidnappers' den at Igando and reported them as suspects.

The three suspects, who were detained before the suspected kingpin, Evans, was arrested, were granted bail by a Yaba Magistrate court.

Dunu who parted with a huge ransom of N150m, reportedly alleged that while in the den of his abductors, he heard the voice one of the Pharmacists under his employ, discussing with the kidnappers.

Based on these allegations, police investigators swung into action and arrested three of his staff, remanding them in their custody with court order.

According to Vanguard, after the arrest of Evans and his subsequent parade at the command headquarters, Ikeja, an identification parade was carried out and both Evans and other members of his gang said they did not know the three staff of the pharmaceutical company.

Also a search at the warehouse of the company showed that nothing was tampered with contrary to earlier claims by the victim that he overheard one of the suspects discussing with his abductors how to part with his goods in the warehouse.

After this, their lawyers went to a Yaba Magistrate court to vacate police detention order placed on their heads.
---