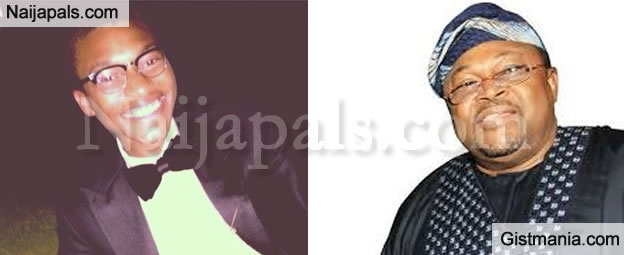 We all heard the gist of Mike Adenuga's son, Niyi Adenuga, who got married secretly, but for some reason, both Niyi and his wife, are like ghosts on cyberspace as no one seems to know what he/she/they look like......until now, courtesy moi

GISTMANIA broke the news of his wedding here.Read excerpts.......
Niyi,the son of Globacom Boss Mike Adenuga married secretly on Friday September 15,2017 and the wedding held in Banana Island. According to eye witness report,most of the guests were from Ghana indicating that the bride is possibly from that side.

The wedding was so Private that mobile phones were not allowed at all and guests had to abide by the privacy rules.

---