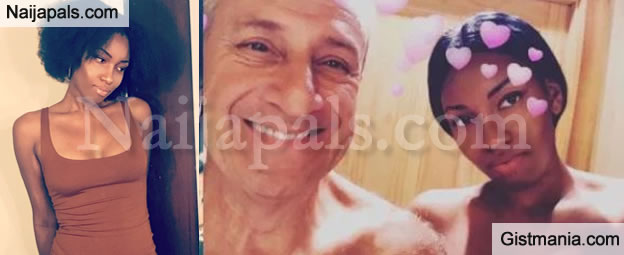 A pretty American woman has left many people talking after she showed off her soulmate she met a year ago.
A 23-year-old American woman has shared photos of her 72-year-old man who gives her joy and happiness. The woman who goes by the handle 'sixfootgoddess' thanked God for giving her happiness through her white older man.
She wrote: "He found his soulmate at 71, I found mine at 22. A year later, nothing has changed."

The message simply talked about how the duo met. She met the man at the age of 22 while he was 71 then. One year after, they are still waxing stronger.

---