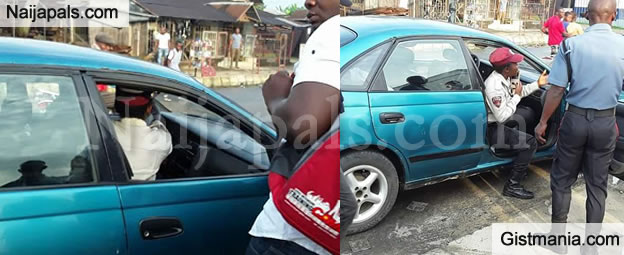 A female operative of the Federal Road Safety Commission (FRSC) was captured on camera on Monday in Akwa Ibom State where she allegedly dragged the steering with a driver in a moving vehicle along Grace Bill Road in Eket, over an unknown issue.

Below is how a Facebook user reported the story on social media;


Quote

"I am of the opinion that if the said vehicle has any issue, since according to the owner that you guys have been seeing the vehicle on daily basis since it is used for security purposes at Qua Iboe Terminal, the best to do was to take down the plate number and get them the following day rather than dragging steeing in a vehicle with high speed.

"This is what took the life of a young lady few months back along Ibesikpo Road and I never expected this from a trained institution like the FRSC of Nigeria. If not for the intervention of the Transition Chairman of Eket, Mrs Abigail Edohoeket, nobody know what would've happened yesterday."