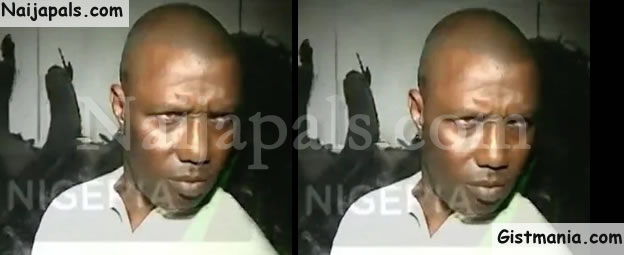 The Lagos State Police Command has according to report declared a popular independent oil marketer, Alaka Abayomi Kamal, wanted in connection with the multiple Badoo killings recorded in the Ikorodu and Epe of the state.

In a statement, signed by the Police Public Relations officer, SP Chike Oti, the 51-year-old suspect, who is the owner of Alaka Petroleum, is wanted in connection with series of well-orchestrated killings of the Badoo cult group.


Here is the statement from the police below...
Quote
The 51-year-old suspect, who is the owner of Alaka Petroleum, is wanted in connection with series of well-orchestrated killings and nefarious activities of the Badoo cult group.

The notorious activities of the dreaded cult group had sent many to their early graves with cruel killings through the smashing of mortar and pestle on victims' heads.

In a Special Police Gazette Bulletin issued under the authority of the Inspector General of Police, Ibrahim Idris, with reference number CR 07/2017, Alaka who had earlier been arrested and released on bail by the police, was said to have frustrated attempts to rearrest him.

His declaration as a wanted man followed a warrant of arrest duly obtained from a Lagos State Magistrate Court.

According to the bulletin, "The above-named person (Alhaji Alaka Abayomi Kamal "M") is hereby declared wanted by the Nigeria Police Force on CRO Form "5" issued by the Office of the Deputy Commissioner of Police, Criminal Intelligence and Intelligence Department, Musiliu Smith Street, Yaba, Lagos.

"He (Alaka) is wanted for the offence of Badoo Cult Killings in Ikorodu and Epe areas of Lagos State. He was once arrested, and released on bail; since then it has been impossible to rearrest him.

"He is 5ft 8ft tall, dark in complexion, stout in stature, no tribal marks, speaks Yoruba and English. A Yoruba by tribe, 51 years of age. Home Address – No 22, PSSDC Magodo Estate, Shangisha, Lagos State. A business man with good set of teeth, brown eyes, oval face, small head, low forehead and always on white kaftan.

"If seen should be arrested and handed over to the office of the Deputy Commissioner of Police, Musiliu Street, Yaba, Lagos or any nearest Police Station or call 08068169076 and 08125151772."

The State Government and the State Police Command had earlier uncovered and demolished the alleged Badoo shrine belonging to Alaka in Agbowa area of Ikorodu on September 20, 2017 in an operation led by the Commissioner of Police, Mr Imohimi Edgal.

SIGNED

SP CHIKE OTI

POLICE PUBLIC RELATIONS OFFICER,

LAGOS STATE POLICE COMMAND

DECEMBER 22, 2017"
Published at:
10:35 AM, 23/12/2017 (1 year ago)
Author:

Mister Jay Wonder
Problem with this article? Please email reporter[at]naijapals[dot]com or visit our contact page
---