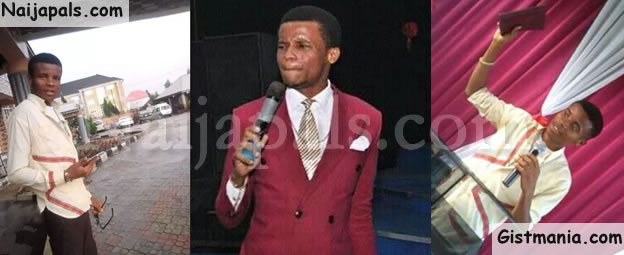 A young Nigerian pastor named Newman Emmanuel Edward who went viral for indulging the general public to Sow in his ministry to get connect has come up with a new shocking rule for 2018.

"If you are rich and you don't have the heart to help pastors, you will die before 2019"

The pastor who is popularly known in Uyo took to his Facebook page and wrote:



Rules for 2018:

Quote

"if you're a Rich man an you don't have the heart of helping pastor's out..you will die before 2019!!

Pastor pray for me I am sick!!

Pastor help me in prayer's!!

Pastor this..pastor that!!

Come to think of this , your pastor is not a Robot..he is human like you!!

Have you ever in your life prayed for your pastor??

Have you ever asked your pastor, what he wants in this new year??

Your pastor also has a problem that he can't tell you ..unless you sincerely ask him an be of help..

Don't conclude your pastor has it all..

Don't say he is living well.. Therefore he doesn't have needs!! Please No!!

Pray for your pastors!!

60% of pastor's are suffering…"



---