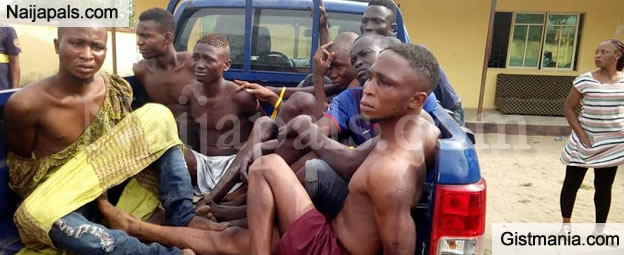 The Lagos Neighborhood Safety Corps (LNSC) around 2 am on Tuesday January 23rd arrested some cult members while having their meeting around Eputu Axis, Ibeju-Lekki Local Government in Lagos.

Corps boss, Mr Lateef S. O.said they had been a threat to the lives of the people in the Community of Ibeju-Lekki and promised that others would be arrested as well.

*Look at that young one crying!...Look at their wicked faces!


---