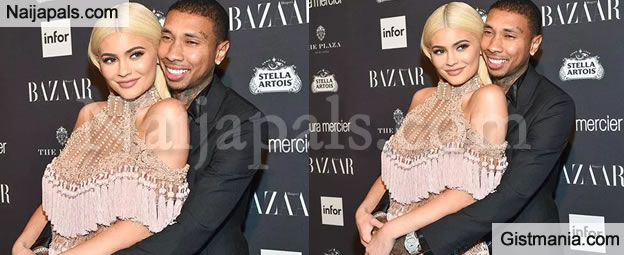 There is no end to the drama between celebrities Tyga and Kylie Jenner. Just when we thought their break up was a done deal, something interesting just popped up that is making us wait with bated breath.

The rapper is now reportedly demanding a paternity test for Ky's baby girl, Stormi. To refresh your memory, Kylie and Tyga broke up just less than nine months ago, with Ky making her relationship with Travis Scott (Stormi's presumed baby daddy) shortly after.


But it seems Ty is convinced that this possible crossover could mean he's actually Stormi's biological father.


Quote

"Tyga wants a DNA test because he really thinks that there is a chance this baby could be his," a source close to the rapper told Radar Online.
"Tyga misses Kylie now more than ever, really wants to meet the baby and wants some clarity and or closure on their situation. Tyga can't keep living wondering if that baby could be his… he wants to know for sure so he can man-up and be a good father, or try to move on once and for all,"

the source adds.

Kylie is yet to respond to this. It will be interesting to see how this melodrama ends.
---