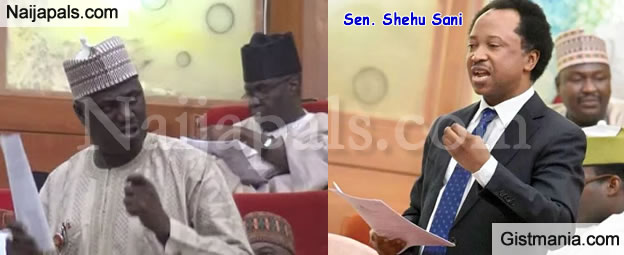 Nigerian Senate has spoken on disclosure of lawmakers' take home pay by Senator Shehu Sani.

Sani, who represents Kaduna Central Senatorial District in the National Assembly, had revealed amount he and his colleagues receive monthly. He confirmed that each Senator gets N13.5 million as running cost. The lawmaker noted that this was in addition to the over N750,000 monthly consolidated salary and allowances of each member of the Senate.

Reacting on Sunday, Aliyu Sabi Abdullahi, Chairman, Senate Committee on Media and Public Affairs, said there was nothing new about what Sani declared.

The spokesman recalled that the cost of the offices of Senators were contained in various line items and expenditure heads of the budget of the National Assembly which has been made public. He stated that like traveling, medicals, consultancy and others were captured. Almost all holders of elective and appointive offices have running costs allocated to their offices and that cannot be said to be part of their salaries.

Abdullahi further dismissed insinuations that Senators were unhappy with Sani for making the comment.
---