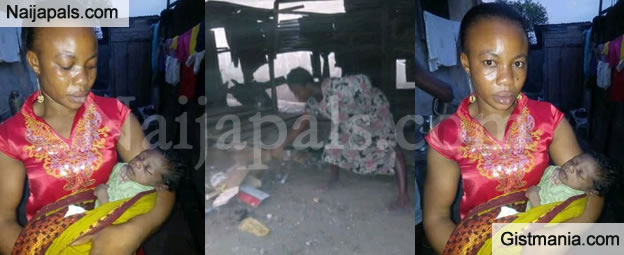 A mentally challenged woman gave birth to a cute baby boy on the street along Decimal Road by water street in Sapele, Delta State. The mother after delivering the boy – abandoned him as the baby was taken into custody by a well meaning resident.


The lady seen in the photos carrying the baby – is said to have been the one taking care of the child since the mother abandoned him. The lady said, she squeezed the last money she had on her to see that the baby was circumcised yesterday. Efforts are underway to see how to help the baby and the guardian.


For those who are willing to send a token to the account below for the upkeep of this baby pending when an alternative solution to the case is found, below are the bank details.
Account Name: Gajere Victoria Omomat
Account Number: 0014206097
Bank Name: Guarantee Trust Bank (GTB)


Those who also wish to visit the baby to should call this number for direction 07038442563..
Problem with this article? Please contact us
---