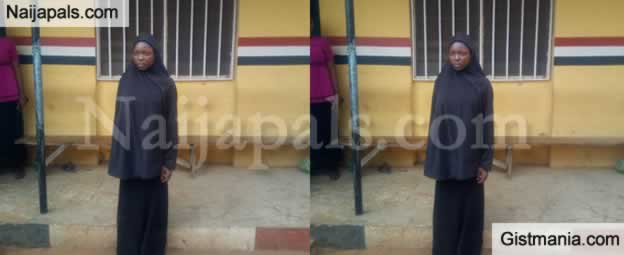 A young Nigerian girl has found herself in serious trouble after she was nabbed for allegedly stealing in Kisi town, Oyo state. The woman identified as Grace allegedly dressed in Hijab to steal from unsuspecting victims.

An eyewitness, Oluwatoyin Aliu revealed that upon interrogation, it was revealed she pretended to be a Muslim by covering her head with a hijab probably in order to gain access to her victims.

The girl is currently is police custody helping with investigation.