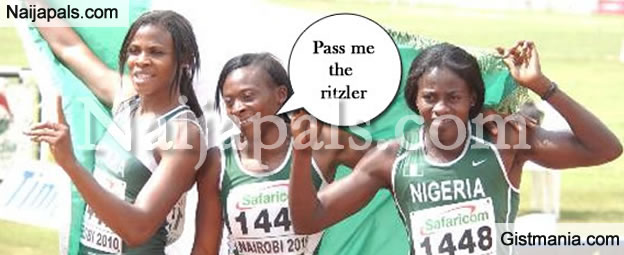 2 coaches and 1 athlete with the delegation that represented Nigeria at the Gold Coast 2018 Commonwealth Games have disappeared, The Guardian reports.

Mohammed Yahaya, the president of the Nigeria Weightlifting Federation revealed this in a telephone interview.

GOLD COAST, AUSTRALIA – APRIL 14: Patience Okon George, Glory Onome Nathaniel, Praise Idamadudu and Yinka Ajayi of Nigeria celebrate winning silver in the Women's 4×400 metres relay final during athletics on day 10 of the Gold Coast 2018 Commonwealth Games at Carrara Stadium on April 14, 2018 on the Gold Coast, Australia. (Photo by Cameron Spencer/Getty Images)Yahaya described the disappearance as a "big embarrassment."

One of the coaches was a head coach with the weightlifting team, he said, and should have served as an example for all the athletes under him.

The other coach worked with the athletes in the special sports, while the athlete missing was a 200m specialist.

Yahaya said:
This is very embarrassing to us because as a head coach, I expected him to act like father to the athletes. But our head coach disappeared into the thin air even before the Games were concluded.

---