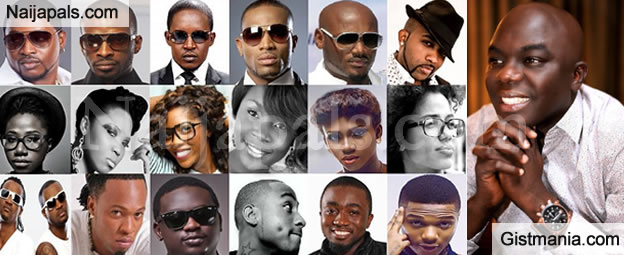 HipTV CEO and the organizer of the popular Headies awards, Ayo Animashaun, has made a statement on the Grammy Awards and according to him, Nigerians artistes don't deserve to win the popular Award show in America.

In a recent interview with Tribune, when Ayo Animashaun was asked what is limiting Nigerian music from winning the Grammys, he said:

"I really don't understand why Nigerians want to win the Grammys. Grammys are not for us, but for Americans. We should get that right. They put everybody in one world music category. We are not their focus. It is not for us. Yes, we can win awards, but they do not show us the way they run the award category during the show. .

I think we should make our own awards, our own Grammy and I would say it any day that the Grammy is not for us. They have built something big for themselves. Let them come and win awards in Nigeria or Africa.


We don't celebrate our own things. It's just a shame. I have been to the Grammys many times and I don't see many African artistes. They don't particularly care because they recognise, mainly, their industry. They don't know you exist. .

You go there taking pictures with them and when you are taking pictures with them, the guy is already looking somewhere else. See all the artistes that paid for international collaboration. What happened? .

They collect your money and they don't want to come back. They don't want to collaborate with you. And you know what? You will make so much money here if you really work hard and you will be known in the whole of Africa. .

Build your own. If I tell a sponsor now that we should take five artistes to the Grammy awards, they would be ready to do that but when it comes to Headies, we will be begging for sponsorship. .

Grammy is not our thing. Let's do our thing. Let's make it big and fantastatic. Why do you want to win Grammy. There is no World Cup for music."
Problem with this article? Please contact us
---