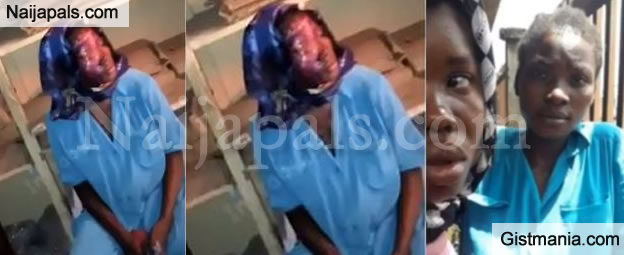 A pregnant woman who has been pretending to be a burn victim to scam people of their money, has been busted in Anambra.
It has been reported that a pregnant lady who had been disguising as a burn victim, has been nabbed.

The woman yesterday, escaped jungle justice after being nabbed at the New Auto Spare parts Dealers Market Nkpor, Onitsha, Anambra State.

Local reports show that the suspect had already succeeded in deceiving many people, claiming her face was burnt during a gas cylinder explosion.



However, an observant man identified as Kelvin, suspected it was a makeup and quickly told her to leave the market, but before she could leave, other people got wind and pounced on her.

Sensing that she might be killed due to her condition, Kelvin immediately called in security officers and handed the suspect over to them.

She was later smuggled out of the market.

Watch a video of the woman after she was nabbed below:


Problem with this article? Please contact us
---