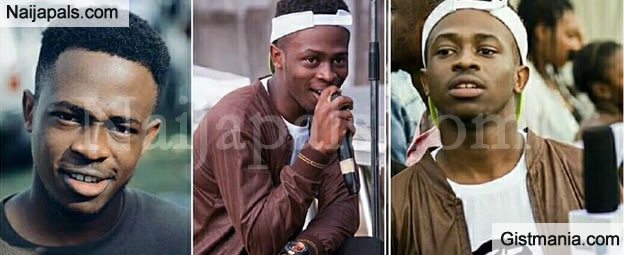 Today we lost a shining light and one of the founding members of The Capital Movement. Tony Zitta fondly known as Tony of Abuja gave his life for this city and we will always treasure his memory. RIP Tony

On the 29th of July at 4am the morning after TCM Festival, Tony Zitta a corper serving in Abuja and a Founding member of the Capital movement was driving home and was hit at the junction of Diamond bank, Wuse II alongAdemola Adetokumbo.

An unidentified BMW 325 CI rammed into Tony's Toyota Camry leaving him unconscious. Witnesses at the scene claim that the first police response unit instead of helping him, looted Tony (who was with the ticket money from the event) and looted his vehicle.




The police also helped the driver of the BMW to escape, clearing his vehicle and removing his license plate. Then leaving Tony there to die.

Some ladies at the scene however came and intervened as the first policemen tried to steal his items successfully saving his computer and camera.

As the ladies created a commotion other people came and made sure the second group of responders carried the BMW and Tony's camry to the police station as some friends of the BMW owner had sent a tow truck to try and move the BMW away from the crime scene.
#RIPTonyZitta

Meanwhile an unidentified female Samaritan rushed Tony to Garki hospital where they said they could not handle his situation, as they believed he had a brain injury and supposedly took a CT scan then referred him to Wuse General Hospital where they were told there was no space

He was referred to Gwagwalada teaching hospital an hour away. They claimed they drained his head of blood & he was stabilizing. The family & friends brought several doctors & neurosurgeons to see him but the hospital didnt allow claimin he was ok. Then on Monday morning he passed.

There are so many conversations that should be had concerning the death of Tony Zitta and we all need to make sure his death wasn't in vain. Because at the end of the day it was not only the accident that killed him but the System
---