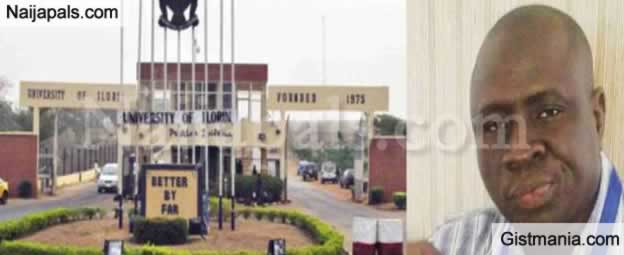 Despite the fact that the University of Ilorin, UNILORIN is the first tertiary institution in Nigeria to develop a software to fight plagiarism, a disgraceful academic fraud has reportedly gone undetected in the institution.
The University's Chairman of the Academic Staff Union of Union (ASUU) and Head of Geography and Environmental Management Department, Dr Usman Adebimpe Raheem is reportedly battling with allegations bordering on academic theft.
Dr Raheem's alleged plagiarism was found out when a graduate student of another Nigerian University used a few paragraphs from the lecturer's works in his own Master's degree thesis without acknowledgement.
When asked by his supervisor why he did not reference the paragraphs, the student said he got th paragraphs from earlier articles published by Dr Raheem himself which he (Dr Raheem) also used elaborately without any reference.
Sensing academic fraud, the supervisor dug deeper into Dr Raheem's works and found out that his ''publications are generally filled with massive word-for-word copying, duplication, data fraud and so on," the Nation reports.
Further checks on Dr Raheem's work since 2009, also shows that the lecturer who is now an Associate Professor at UNILORIN has been practising outright duplications and self-plagiarism for years.
The ASUU Chairman UNILORIN chapter also has some academic works he attributed to himself that were reportedly copied word-for-word from other peoples' works.
The Nation reports that an academic work published by Fatai Egberongbe (et al) in October 2006 is one of the works the UNILORIN lecturer stole.
According to the newspaper, ''One of the works that became a casualty in the itchy fingers of Dr Raheem is "Oil Spill Disaster Monitoring along Nigerian Coastline," published by Fatai Egberongbe (et al) in October 2006 in Shaping the Change, Munich, Germany''.
Plagiarism is a very serious offence in academia and its penalties include outright expulsion and public shaming.
Published at:
02:43 PM, 25/09/2018 (4 months ago)
Author:

onuigbo felicia
Contact:
[email protected]
Problem with this article? Please email reporter[at]naijapals[dot]com or visit our contact page
---