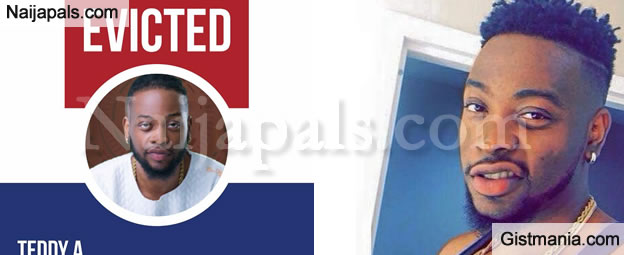 Big Brother Naija says He is so desperate for the money, he can go Nood for a role, thats even if it becomes porn.

The babdydaddy In a chat with Saturday Beat said that he would not shy away from Nood scene in a movie if the price is right.

He said:
"How much are they paying me? There have to be criteria. There has to be money on the ground. You do not need to worry about the money involved, bring the script."

The ladies' man also spoke about how he had been coping with his teeming female fans.

Teddy A said,
"The way I cope with my female fans is by just seeing them as fans and that is the only way you can do it.

You never really let fame get into your head because the same people that are talking about me now, were not talking this way about four years ago.

He also how been raised my by a single mother had affected his life.

"Every man is a mummy's boy. I was raised by a single mother and I am very close to her.
---