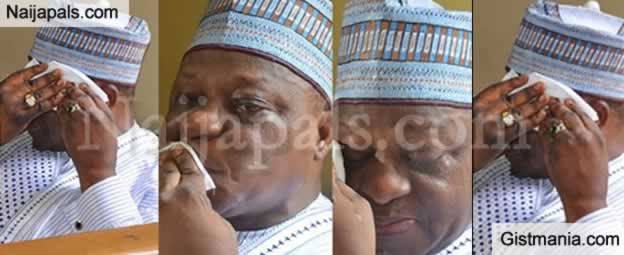 Former Governor of Plateau State, Joshua Dariye, has seen his 14-years prison sentence reduced by the Abuja Division of the Court of Appeal.

According to reporters, a Court of Appeal sitting at the federal capital territory, Abuja, has on Friday, commuted the sentence of 14 years' imprisonment passed on a former Governor of Plateau State, Joshua Dariye, earlier this year, to 10 years.

The court said while the earlier conviction of the politician was right, the former governor should have been jailed for 10 years, adding that since Dariye is a first-time offender, the 14-year jail term was excessive.

The court reduced the sentence of 14 years to 10 years for criminal breach of trust while a similar conviction for diversion of N1. 62 billion ecological funds was reduced from two years to one year.

The sentences are to run concurrently, as the previous judgment in June, meaning Dariye has now been effectively jailed 10 years.

The appeal court ruled that the lower court aired in law when it sentenced Dariye, a first-time offender, to the maximum 14 years term contained in the charge against him.

According to the court, the sentence was handed down in the season of the Administration of Criminal Justice Act which does not allow maximum sentence for first-time offenders.

It would be recalled that High Court of the Federal Capital Territory, Gudu, Abuja, presided by Justice Adebukola Banjoko on Tuesday, June 12, 2018, sentenced Dariye who was a serving senator to 14 years' imprisonment on charges of criminal breach of trust and criminal appropriation of the state's funds.

The ex-governor was convicted on 15 out the 23 counts preferred against him in July 2007.
---