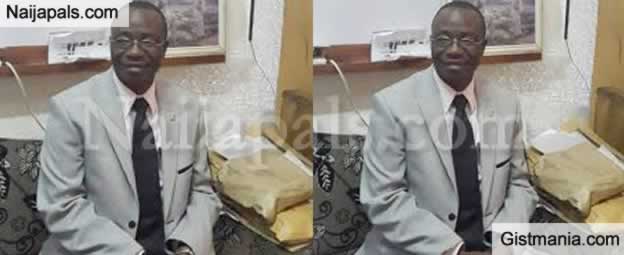 An embattled former lecturer at the Obafemi Awolowo University, Ile Ife, Prof. Richard Iyiola Akindele, dragged to court over his demand for sex from one of his students, Monica Osagie, has on Monday changed his plea from 'not guilty' to 'guilty.'

As reporters, the prosecutor, Shogunle Adenekan said all parties in the matter have reach plea bargain and pleaded for a suspended sentence for the accused.

The management of Obafemi Awolowo University had relieved him of his appointment on June 20 after investigations were concluded on the phone call between him and Erica Osagie, a female final year graduate of the University leaked to the public on April 29, 2018, where he was heard requesting for a five sex sessions from the hapless Osagie to pass a course where she scored 38. The findings made by an investigative panel set up by the school authorities) led to him being placed on suspension before he was summarily dismissed.

Notwhistanding the discovery that Professor Akindele had falsified her scores in a bide to entrap her into having sex with him, as Osagie had actually passed the course in question. Akindele accused her of trying to blackmail the school authority and that the audio was concocted to destroy the professor's reputation.

But the pressure from local and international human right organizations forced the management of OAU's hand. They finally set up an investigative panel which initially placed the randy Akindele on a suspension yesterday.
---