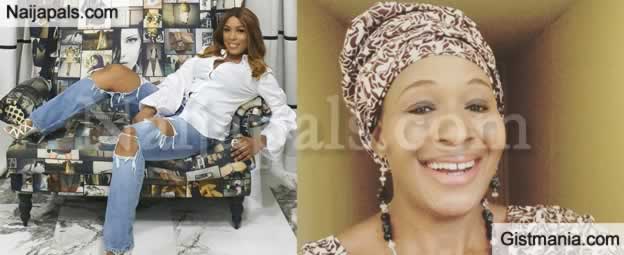 when we all thought that the bad blood between #MadamKOO, Kemi Olunloyo and Blogger, Linda Ikeji Is over going by the support she is giving to the blogger over her baby mama status, Madam Kemi has now revealed more thrilling fact about the baby of Linda as being fathered by a younger lover of the blogger who is based in Uk and that Billionaire Sholaye Jeremi has denied being the father ,the blogger has not replied to this new development.
this was what she posted on Instagram
Tsolaye Jeremi says he did not father Linda's son. Says Jayce does not look like him and a 28yo "sugarboy" in UK she visits secretly and pampers with expensive gifts fathered the child not his sperm. Linda pls reply him ASAP publically. U cannot close this chapter on this lovely boy. So many babies landed in the industry this holiday season and also paternity drama. These kids should be celebrated. They have a face AND NAMES. I forgave Linda for destroying my brand 2013, I pledged to support her emotionally with Mommy tips and duties, I reported a SURROGACY but news is news, even she's still blogging about others, she should reply Jeremi's accusations to protect the child. The guy aka alleged sperm donor/dad is said to be laughing at all of you in Nigeria. I've seen videos and photos. Linda when I'm 85yo your son will be 30 and reading this shit online. Pls respond to Jeremi if he is lying. Only women know where the sperm came from!!
---