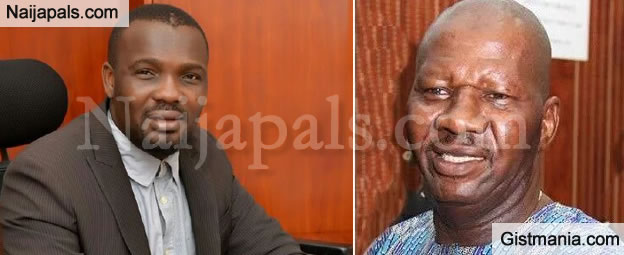 Top Yoruba actor, Yomi Fabiyi has raised an alarm over veteran actor, Babatunde Omidina, aka Baba Suwe's state of health.

According to The Status, sources told them he is down with an unknown sickness.

See his post;



Quote

We owe each other the DUTY of CARE, solicited or unsolicited. Baba Suwe is like a father to me and of course he is a father to me in the movie industry. He accepted me into the movie industry, fed me, accomodated me, gave me a platform. It is not in my habit to turn my back against my helper or true friends especially at their lowest ebb except in extreme cases.

I will always be called to COURT of CONSCIENCE or face natural justice if I act like an ingrate and turn my back when he needs me most. More reason I cannot just keep quiet again. My only gain is for him to get help and survive this. May God forgive our misdeed. Let us leave the past where it belong and that is in the past.

Without going into details, his present condition is getting critical to the previous state when I first raised alarm. I am again putting my all before the world to please help him. Time is of the essence.
People around him are really trying but trust me on this, the situation is bigger now. He need urgent comprehensive medical treatment. Among other things, he wants NDLEA to tender an unreserved apology for the ill-treatment and torture metted against him while in their custody even if they will not pay the damages awarded by the High Court which the appeal court upturned.

We are not after anyone in NDLEA or the idea that established the organisation, but the consequences of this injustice, Human Rights abuses and humiliation are starring at all of us now in the face and MUST NEVER GO UNPUNISH.

CALLING ON KIND HEARTED NIGERIANS, Please help the icon and living legend. He doesnt deserve to die this way.
Many thanks in advance.
Yomi Fabiyi.
18/02/2019.




---