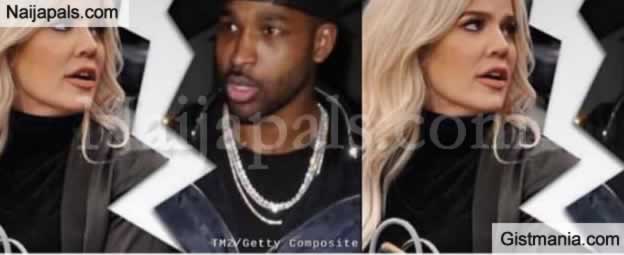 he found out her baby daddy allegedly cheated on her with #KylieJenner best friend, #JordynWoods .

Tristan flew into Los Angeles to spend Valentine's Day Thursday with Khloe and their daughter, True. On Sunday night he threw a party at his house in Los Angeles.
Everyone was just hanging out, smoking Hookah and drinking when they were instructed to stop all use of cell phones or leave. It's not unusual for phones to be confiscated while at the party with high-profile people. However, the vibe was chill and nobody was really checking for security until later in the night.




Once partygoers put their phones away, Kylie Jenner's best friend Jordyn Woods arrived to the late-night kickback. Thompson and Woods were all over each other, and, it wasn't just 'friendly.' They couldn't keep their hands off of each other.

When partygoers asked to use their phone, they were told that they may as well leave if they needed to do so as Jordyn wouldn't' be leaving anytime soon. Jordyn didn't leave the party until the early hours.

Witnesses say Tristan and Jordyn were all over each other in the club ... making out. We're told Khloe found out and immediately broke things off with the NBA player


Problem with this article? Please contact us
---