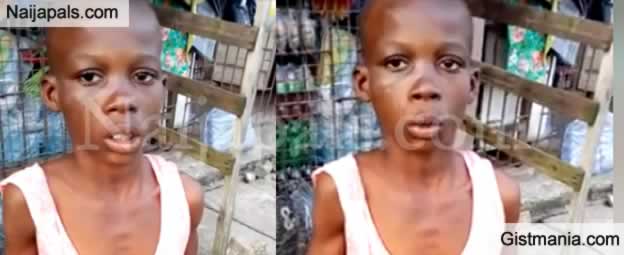 The girl, from Imo state, said she began living with the woman, a mother-of-three, in December last year. And in less than three months, her body was already in a bad state.




Onlookers who filmed expressed shock at the level of suffering the girl has been subjected to.


Sharing the video to Facebook, Ayo Yinkus Fatimoh wrote:
Quote
The above picture is that of a house maid to a woman who resides at No 10 Andrew Alebe str. Off Okemoro str. Iyana isashi, ojo L.G.A, lagos. The little girl is malnourished and being beaten with knives from the madam. The said woman terrorizes the community claiming her husband is a soldier. Her case (the housemaid) is already known at the Isashi police division. The police are helpless and implore concerned citizens of the community to go viral with the situation in order to get the relevant govt. Agencies to step into the matter before the madam murders this innocent child whose parents are still alive and so very poor back in the village. Pls help spread. #save Ulunma#
Watch the video below.
---