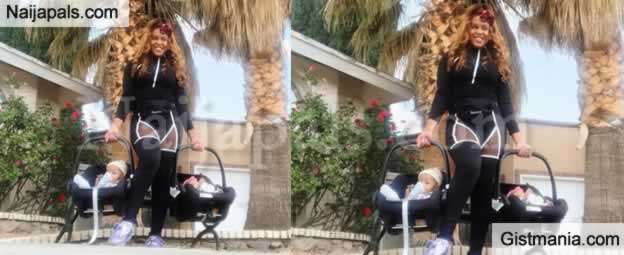 Singer Emma Nyra has since relocated to the United States of America since her music career failed to take full flight. Former Triple MG artiste, Emma Nyra and her beautiful twin babies step out in style, thinking of the next country to visit.

She wrote; "Which country should we visit next? #AlexTwins #Humble"

The father of her kids still remain unknown and she is not married.

She dated the controversial record label owner, Ubi Franklin while being signed to his record label.


Problem with this article? Please contact us
---