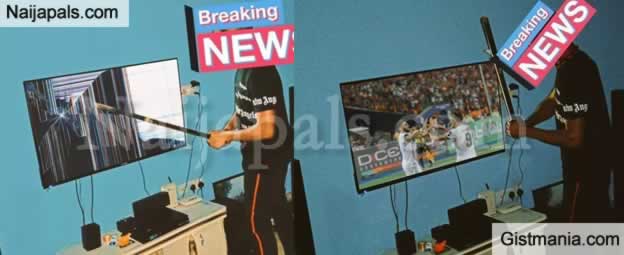 It has been revealed that a Nigerian guy has destroyed his flatscreen Television after the Super Eagles of Nigeria was lashed by their Algerians counterparts in the ongoing AFCON 2019.
It was also disclosed that the dude who destroyed his Television set also placed 700,000 Naira which is equivalent to 10,349.10 Ghanaian Cedi bet and sadly for him, he lost.


Quote

"My guy just destroyed his TV because he lost his 700k bet. Watching Super eagles (chicken) is not easy."

, his friend said.