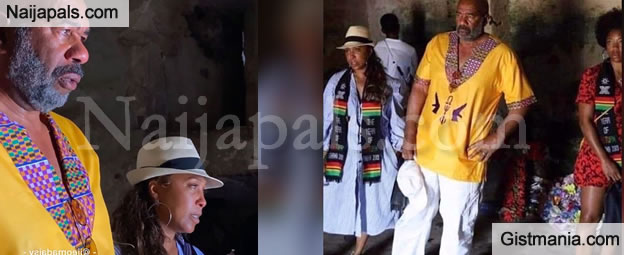 American comedian and television host, Steve Harvey was brought to tears on Saturday during a visit to a castle that housed the horrors of the slave trade centuries ago.

The castle, originally erected in 1482, is the oldest extant European structure in sub-Saharan Africa.

The slave dungeons lacked windows and were poorly ventilated, and a total lack of sanitation meant the slaves were forced to walk around in human waste, which sickened many.

Male and female slaves were separated into separate dungeons, and the women were often raped by their captors.

Slaves could spend up to three months in the dank, squalid conditions before being shipped away.

Restoration on the site was begun in the 1990s, and it's now one of Ghana's top tourism destinations, as well as a popular spot for people of African origin to explore the history of the slave trade.


---