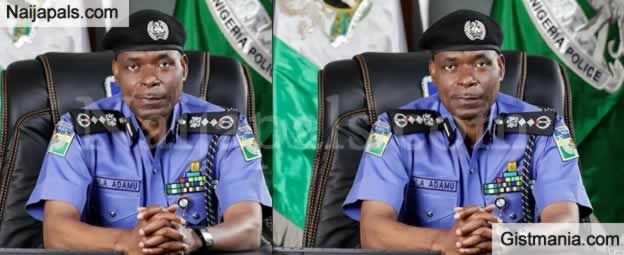 Ten months after President Muhammadu Buhari approved an increase in police salaries and allowances, men of the Nigeria Police Force have yet to receive the pay rise.
The directive had not been implemented going by complaints from the rank and file of the force who lamented that they were still being paid old salaries.
The President had in November 2018, approved an enhanced salary structure for the NPF
By the approval of the Rank Salary Structure Adjustment, salaries, allowances and pension of policemen were expected to be increased, though the percentage of the increment was not disclosed.
But junior and senior police officers, who spoke to our correspondent in Abuja on Thursday, flayed the government, describing the directive as "an empty promise."
Speaking on condition of anonymity, an Assistant Superintendent of Police stated that his expectations had been dashed following the failure of the government to implement the new salary structure.
The ASP, who is serving in the Federal Capital Territory, noted that the delayed implementation of the presidential directive showed that the FG was not serious about the welfare of the police.
He said,

Quote

"When we heard about the pay rise for policemen, we were excited, but what did we get for our expectations? We have nothing but disappointment.
"If the pay rise was meant for the political class, it would have been implemented within weeks. The non-implementation of the new salary structure has demoralised many of us."

A Commissioner of Police, who pleaded not to be named, also knocked the government for not prioritising the welfare of the police.
A mobile policeman in Lagos also lamented that the wait for the new salary was getting long.