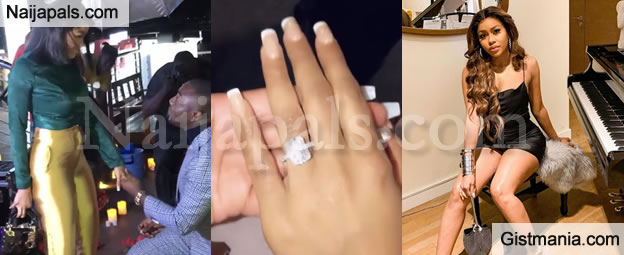 Cynthia aka 'cy4luv212' is a beautiful, stylish and quite well known (very very popular) lady about town. A regular at Honorable Shina Peller's upscale Night Club/lounge Quilox. Some even say that she's like the club owner, top businessman's little sister, some sort of protégé. There had been some speculations about town that cupid had finally-finally hit the right target with his super love drenched arrows, with the fortunate target being Cynthia-CY as most know her to be and that love had finally swept her off her feet totally and unconditionally and that of recent, she had been living in giddy land luxuriating helplessly and with utter abandon in the embrace of love, as a loved up dude was all over, giving her maximum attention.

So finally, just last night, Friday, October 18 into early morning of October 19, 2019 to be more precise, her knight in shining armour with her in tow, walked into the venue of their surprise engagement party and right in front of a few select those that matter to them, the somewhat chivalrous dude, while on bended knee with a rock in his hand, asked his damsel, here now not in distress to be his for forever. As expected, Cynthia in front of the witnesses cooed the expected Yes!

The reason a whole lot of people are super happy and relieved for the beautiful Cynthia is because, she has not been quite lucky in love over time. She's been hot hot for quite a bit now and on the radar of a whole lot of dudes, some you could refer to as both big boys and small pretenders too, many have painted humongous 'castles in the air', offering to be her prince charming, all in the attempt to swim her precious river only to cut short the dream mid-way. But her husband to be, her mysterious but delightsome prince charming has finally landed and has swept her off her feet, professing love forever profusely. Though his identity is not well known yet, at least you can see the picture of the dude above.

May this beautiful association come to full fruition insha Allah.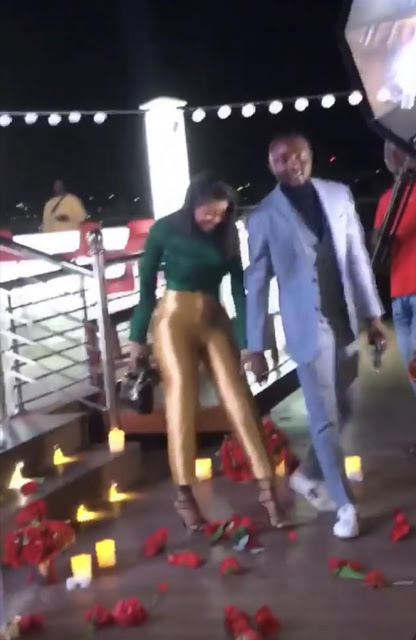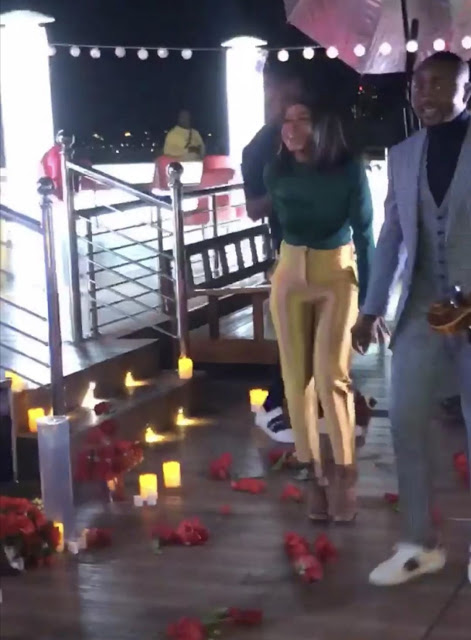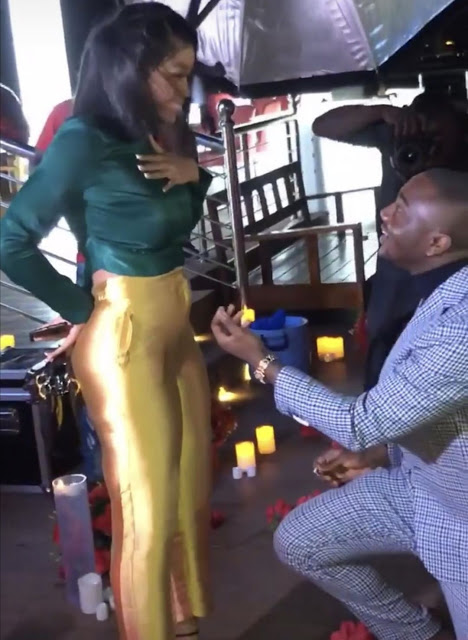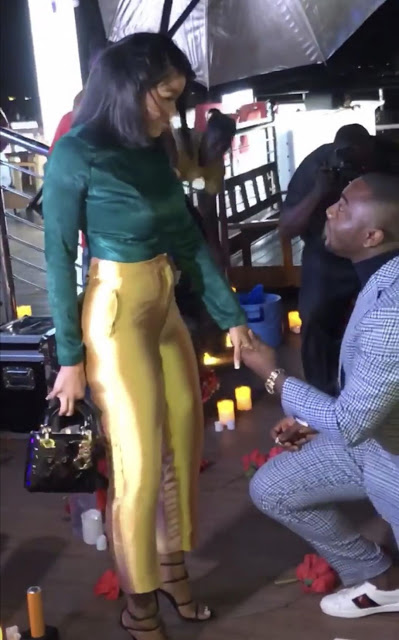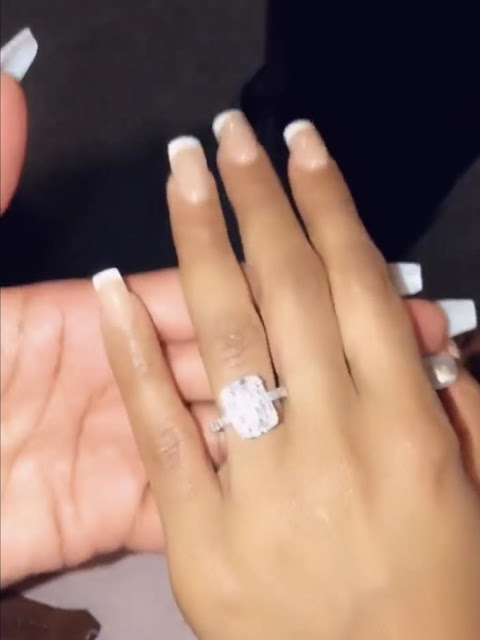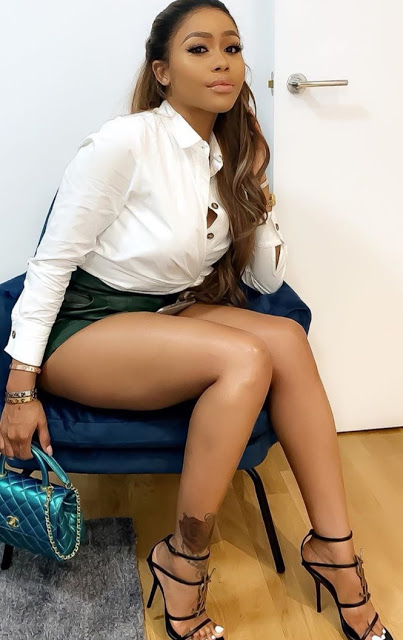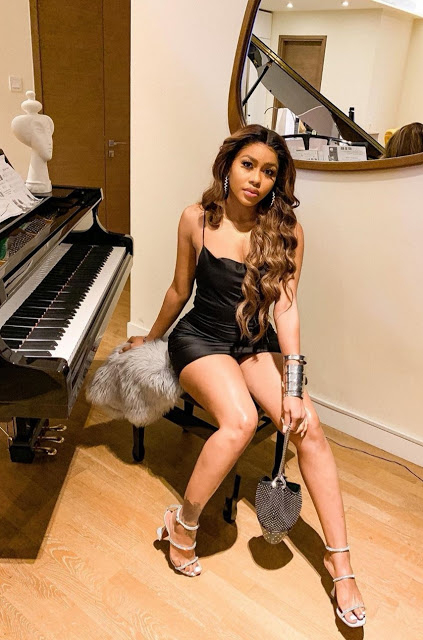 ---
Posted: at 19-10-2019 02:13 PM (1 year ago) | Hero