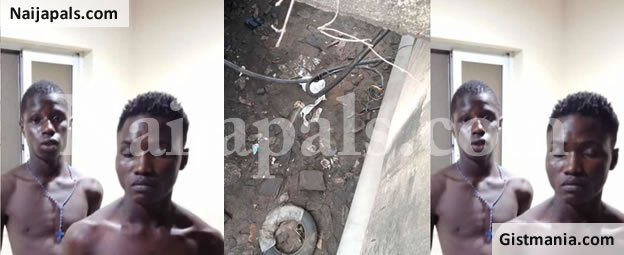 Lagos State Electricity Board revels that two streetlight vandals have been arrested for the vandalization of cables and equipment at midnight in some areas in Lagos.

According to the board, most of the streetlight vandals are responsible for some of the challenges faced in sustaining the provision of streelights in certain areas of the state as they always find a way to steal cables and other equipment pretending to be technicians.

LSEB has called on Lagosians to be more vigilant about these vandals. The statement released reads;


One of the numerous challenges we face with sustaining the provision of street lights in some areas in Lagos is the vandilization of cables and equipments. We often realize there's outage of power within a short space of time of lighting up roads. 1/2 #ForAGreaterLagos

These cable vandals operate mostly at midnight and sometimes pretend to be technicians.
We urge Lagosians to be conscious and vigilant. It is a collective responsibility to ensure sustainability of government property.
---