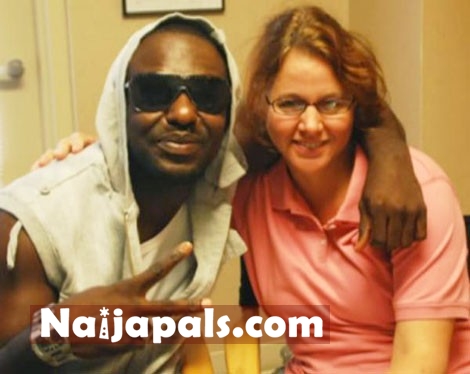 Does Jim Iyke have HIV as Sierra Leonian Lover tests positive for dreaded virus ! Jim Iyke is controversial in nature can not be contested. His fights, arrogance, women battering, to mention a few, during his teenage period, testified to the man he would grow up to be and he has wonderfully displayed this traits at adulthood, especially as an actor and one of the well to do dudes in the entertainment industry in Nigeria.
Jim's secret lover, Sally, a Sierra Leonean based in Essen in Germany, is reported to have been tested positive to the dreaded disease, Human Immuno-deficiency Virus popularly referred as HIV. The highly controversial actor, Jim Iyke, before now, information at our disposal reveals, has been involved in a lovey-dovey with this married Sierra Leonean without the knowledge of the public until the affair now became a mumbo-jumbo.

Sally, we learnt, having got entangled in an illicit affair with Jim Iyke during one of his visits to Germany, couldn't resist the crush she had on him. She became so attached to Jim to the extent that whenever Jim was in town, she would lie to her husband that she needed to
travel out of town, whereas, she would be locked in a hotel room with the brand Ambassador, Jim. In return of such good gesture, Sally, many times, would come to Nigeria to see her friend, Success, who is based in Lagos, but would sneaked out to see Jim without Success getting to know. Photo Above Jim Iyke & Sally .Photo Below Jim Iyke's Girl from the States Keturah

The relationship between Jim and Sally, later became public knowledge when the husband got wind of his wife's adulterous moves with Jim and the quite but rich dude asked her to leave his house. The whole matter later became so complicated when the wife, Sally, told the husband that she was already carrying a baby for him.

The paternity of the baby was declined by the husband and that, we learnt, marked the beginning of her woes. After a lot of persuasions from friends and family, Sally, after she had been delivered of the baby, we gathered, opened up that Jim Iyke was responsible for the pregnancy and that he's automatically the father of her baby. She further explained how she visited Jim in Nigeria three times without the knowledge of her husband or her friend's, Success.

During the pregnancy period, rumour has it that, Sally contacted Jim in Nigeria to intimate him about the pregnancy only for Jim to have distanced himself immediately from her and warned her never to come to him or even call him for any reason again. Now, the baby is alive, an alleged split-image of Jim, but the sad tale about this whole story is that, Sally has now been diagnosed to be HIV positive and there is strong indication that Jim Iyke himself is likely to be sharing same status with Sally. Call it triple tragedy for Sally and you are not far from the truth. Effort to reach Jim Iyke to comment on this matter was aborted. .