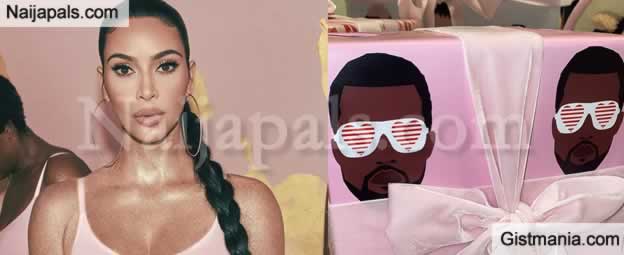 American media personality, businesswoman, model, socialite and actress, Kim kardashian who recently took to her Instagram page to share a video of her children's playroom is at it again as she flood her page with pictures of the Val gift she received

Kim Kardashian, with some help from her children, opened up a slew of Valentine's Day gifts from family and friends on Thursday evening.

But the 39-year-old could not help but ogle over one gift in particular given to her by sister Khloe Kardashian that featured wrapping paper sporting husband Kanye West's iconic mug.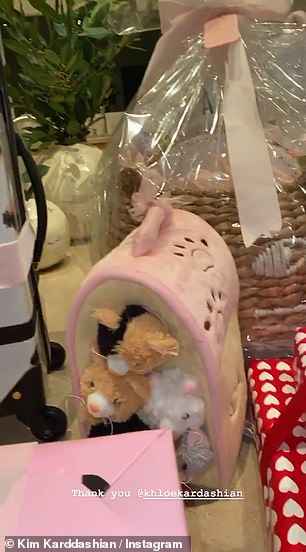 'How cute is this wrapping paper,' gushed Kim, as she continued to share more of the gifts she received from family and friends on her Instagram story.

There was a note attached to Khloe's gift that read: 'Happy Valentine's Day, Keeks! I love you madly! Koko.'

The wrapping paper, topped with a light pink velvet bow, placed Kanye behind a pair of white blind style shades with hearts over the eyes.