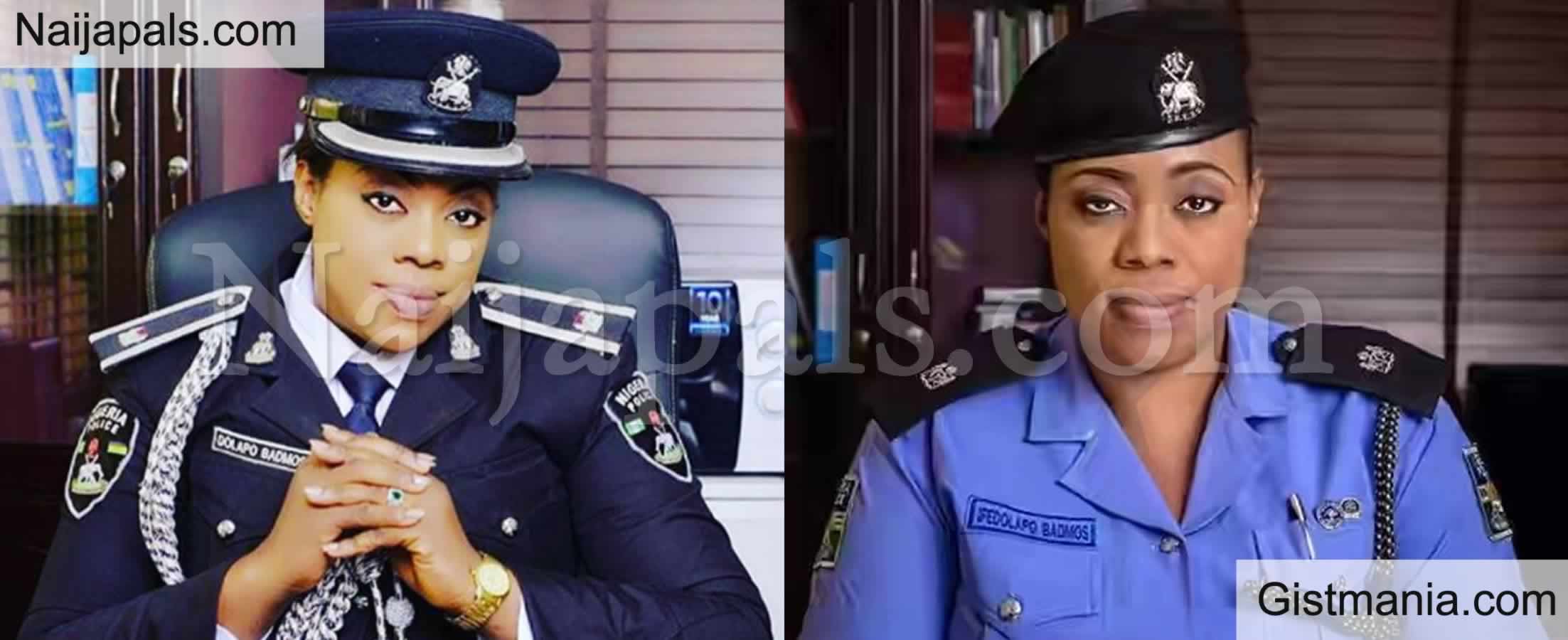 Embattled policewoman, Dolapo Badmos accused of inserting her finger into the honeypot of a 5-year-old rape victim.

This comes after they reportedly demoted from her present position in the Nigeria Police Force.

We earlier reported that the NPF dismissed and demoted some former members of the disbanded Special Anti-Robbery Squad (SARS).

Abayomi Shogunle, a former Head of the Public Complaint Rapid Response Unit (PCRRU),

and a former Police Public Relations Officer, Lagos State Command, Dolapo Badmos demoted.

However, Nigerians have taken to social media to accuse her of fingering rape victims.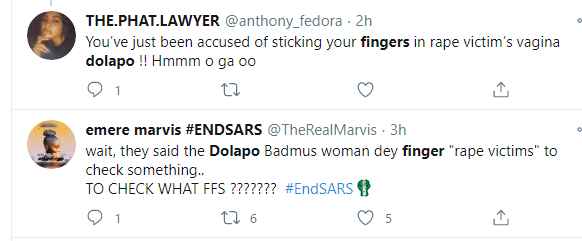 Furthermore, one anthony_fedora wrote:

"YOU'VE JUST BEEN ACCUSED OF STICKING YOUR FINGERS IN RAPE VICTIM'S honeypot DOLAPO !! HMMM O GA OO"

Therealmarvis wrote:

"WAIT, THEY SAID THE DOLAPO BADMUS WOMAN DEY FINGER "RAPE VICTIMS" TO CHECK SOMETHING..

TO CHECK WHAT FFS


?"

See below for the screenshot,,.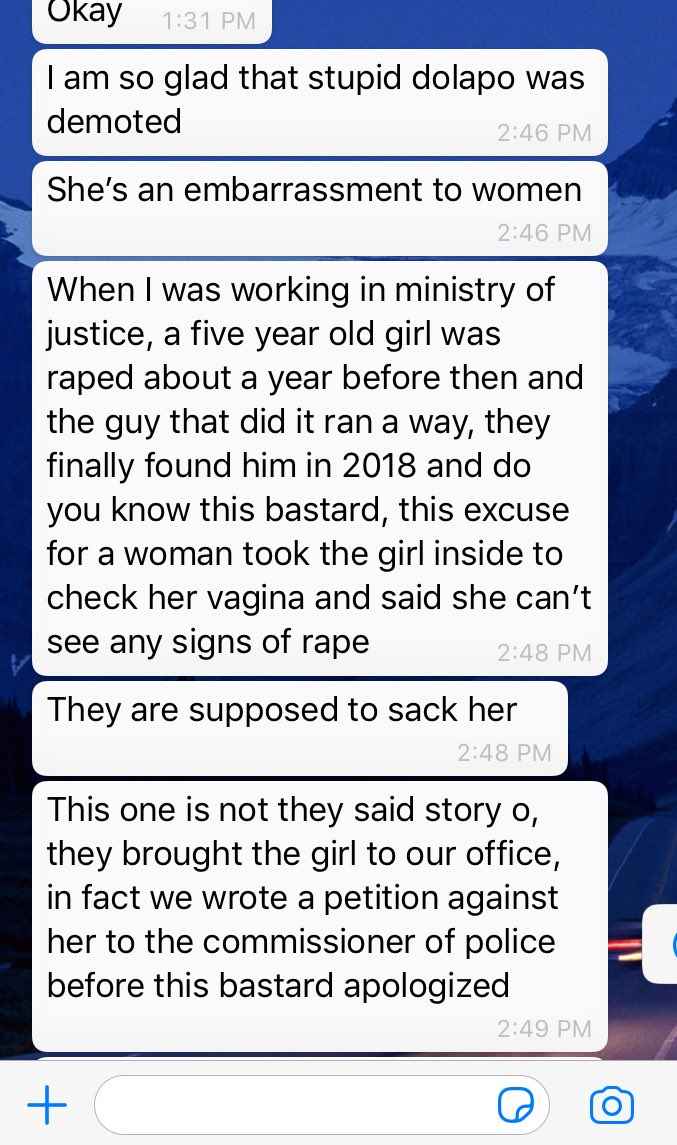 ---