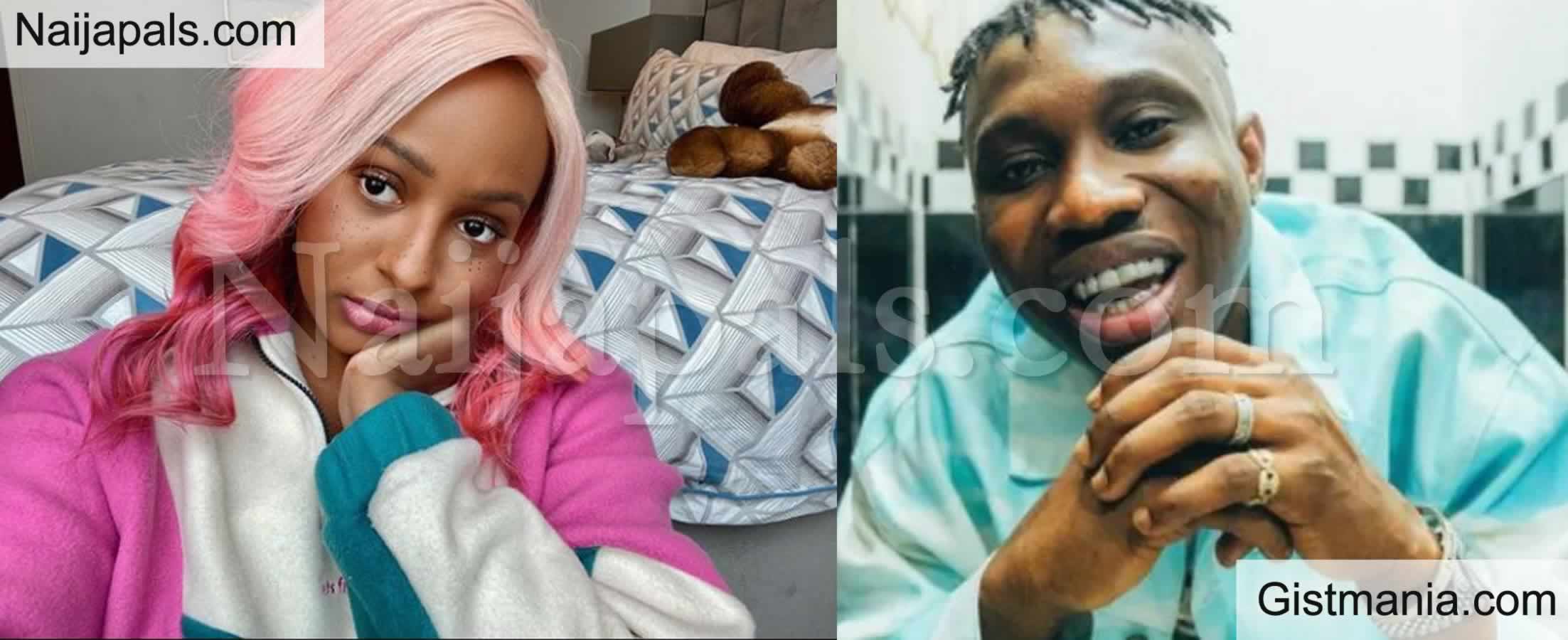 Fans have been left rattled with the current (and ongoing) bad blood between popular music star, Zlatan and DJ Cuppy.


The alleged 'beef' is said to have emanated from the was Zlatan was short-changed from the collaboration which he funded some of their media tours and hotel accommodations.
Last year, the DJ had called out Zlatan for blocking her on all social media platforms. Zlatan gave no reason for his actions neither did he respond to her tweet. Till date, there has been no official reason.
However, we came across a tweet from a fan asking DJ Cuppy if the rumors were true.

According to the write up, DJ Cuppy, till date, has not paid Zlatan for the feature on her song.

"She also took Zlatan to Abuja, for fund raising, where she made billions of naira, and didn't even remember Zee for one kobo," Isrealdmw wrote.

He added that Zlatan paid for accommodation for he and his guys from his pocket and was not refunded.

These are unconfirmed claims but is the rumors are true, could this be the reason for Zlatan's cold shoulders towards DJ Cuppy?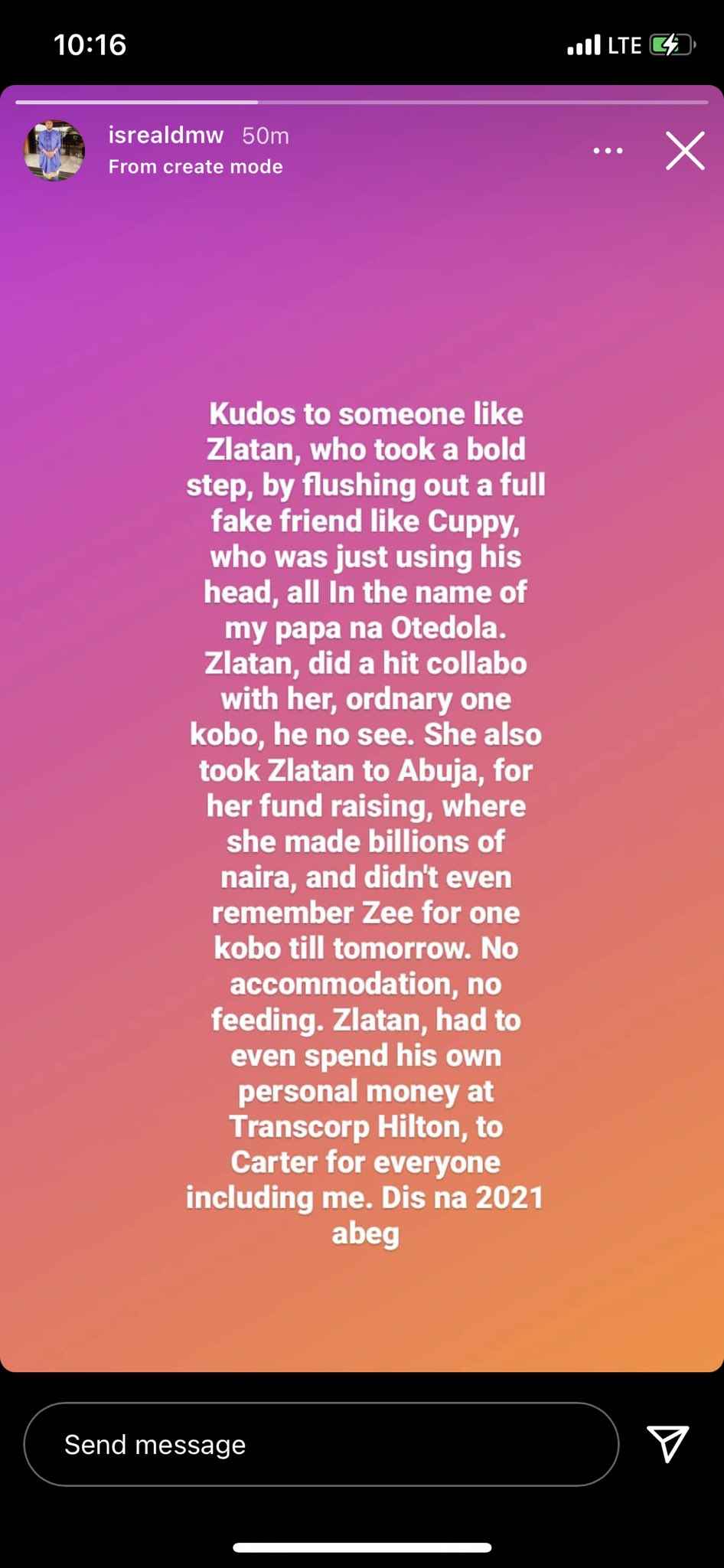 @cuppymusic , is this true abou you? pic.twitter.com/vGaEsirmj7

— sophia (@90sSophie) January 29, 2021



... and here is the video of Zlatan complaining to Davido over been left short changed:

---
Posted: at 29-01-2021 12:47 PM (7 months ago) | Hero