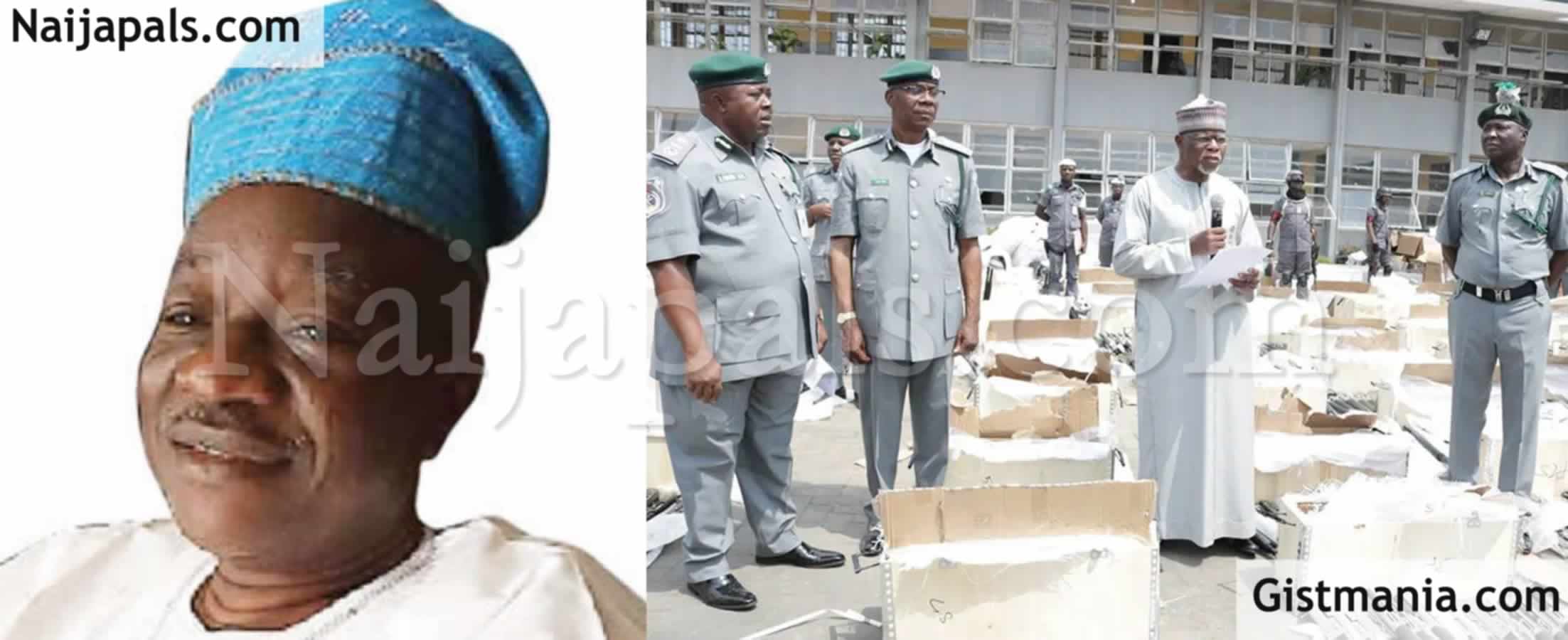 The Babaloja of Oyo State, Alhaji Aderemi Jimoh, in this interview, laments the recent invasion of Bodija Market, Ibadan, Oyo State by officers of the Nigeria Customs Service, who broke into traders' shops and carted off thousands of bags of rice.



Officers of the Nigeria Customs Service were said to have stormed Bodija Market and seized thousands of bags of foreign rice. How did it happen?
We were told that they came to Bodija Market around midnight on Wednesday (March 31), broke into shops and loaded bags of rice into the trucks they brought for the operation. They were there till around 4am. We were surprised that government agents could be going to a market at night, breaking into shops and carting off goods. This type of operation leaves much to be desired.

How many bags of rice did they cart off?
I was not around in the market when they came. We had all closed and everybody had gone to their various homes. But the security men around said they brought six trucks and each truck had the capacity to carry 600 bags of rice. That means they carried over 3,000 bags of rice away from this market.

We were told they (Customs officers) came with about 50 labourers who served as porters. They were the ones who loaded the rice into the trucks. They broke locks in the shops and carted off bags of rice.

Apart from rice, did they take any other thing?
They were said to have taken away cooking oil as well and some of our people said they took away the money they kept in their shops.

You also sell rice at the same Bodija Market. Was your shop affected in the operation?
Since they came into the market and targeted rice sellers in their operation, it means my shop was also affected because members of my association were affected.

But they claim the law allows them to seize contraband anywhere in the country?
These goods, especially the rice, were brought here from the North by traders and our people bought from them to sell..."
---
Posted: at 11-04-2021 09:04 PM (1 month ago) | Addicted Hero