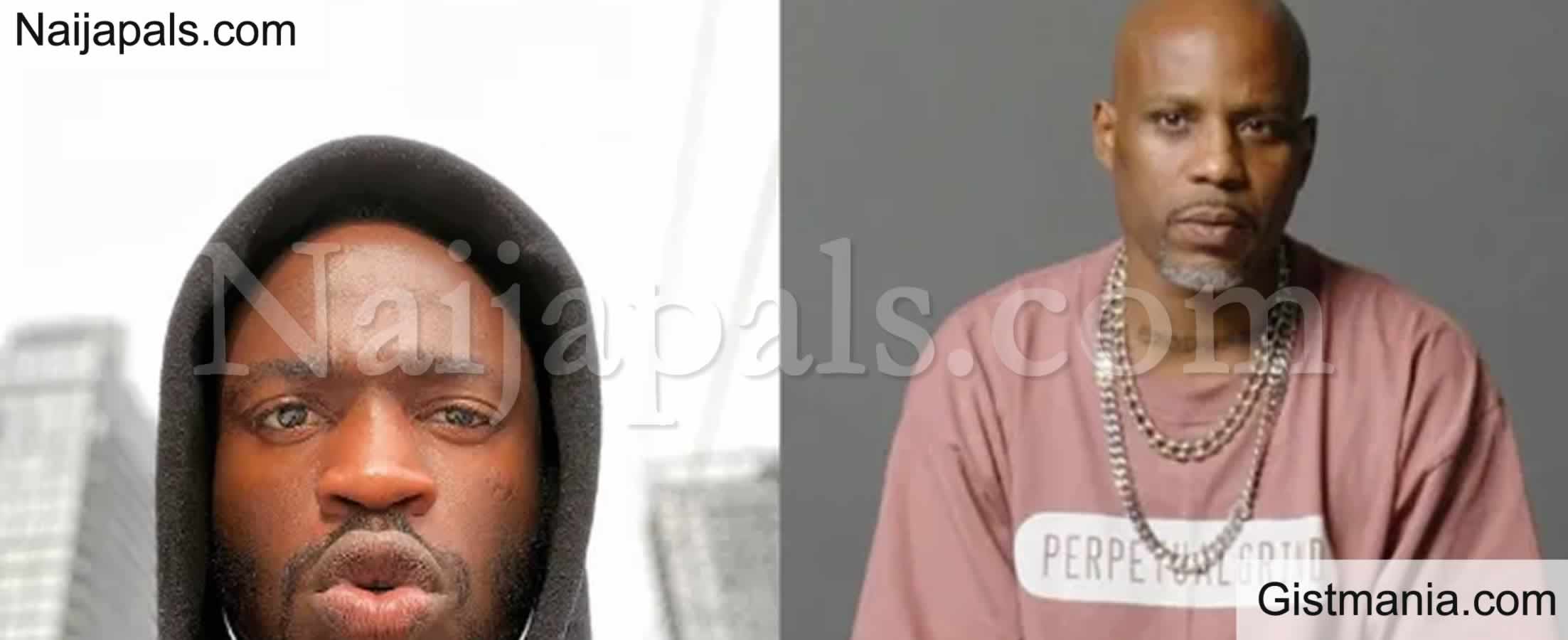 A Nigerian lawyer Jake Okechukwu Effoduh has opined that not all popular people who die should be eugolised and idolised, saying many of them have so much bad sides that should not be praised, using American rapper DMX's case as an instance.


Barrister Effoduh said this in an Instagram story as the world paid their tributes and respect to Earl Simmons popularly known as DMX who passed away on Friday 9th April.

Stating that he is struggling to understand if the DMX they are paying so much tributes to is s the same one who's been in and out off jail, regularly overdosed on cocaine, constantly propagated violence and lived recklessly, Barrister Effoduh said people do not have to make him resemble Jesus to be honoured as people can still honour him and still be unbiased. He added that though there is a lot the rapper lived for that could be emulated, he insisted that there are also a lot that people should learn not to live like him for.

"Based on what I am seeing on my timeline, it seems as if DMX is now a role model. Apparently, he was even a prayer warrior, born-again Christian, phenomenal dad etc.? Yes, DMX is a hip-hop legend. His music legacy is second to none. His life exemplified the hood culture that informs hip-hop culture, and how the US drug and incarceration problem is very racialized", he began.

"But I am struggling to understand if this is the same person who was regularly overdosed on crack cocaine, the "ruff ryder" who constantly propagated violence, toxic masculinity and reckless living. Someone who was in and out of jail 30 times; conspired to murder, was cruel to animals, birthed 15 children but went bankrupt 3 times… to mention but a few. Mind you, I love DMX. Been a big fan, since my teenage years."

"With his many mental health issues and bipolar disorder, Hip Hop saved DMX many times and we are grateful for it. However, the point I am making is – it is not every popular person that dies that must be eulogised and canonized. You can be unbiased and still honour a person. He doesn't have to be made to resemble Jesus for him to be honoured. He can be honoured just as he truly was. There is a lot that DMX lived for that we could emulate – but there is also A LOT that we should learn not to live like him for. RIPDMX", he concluded.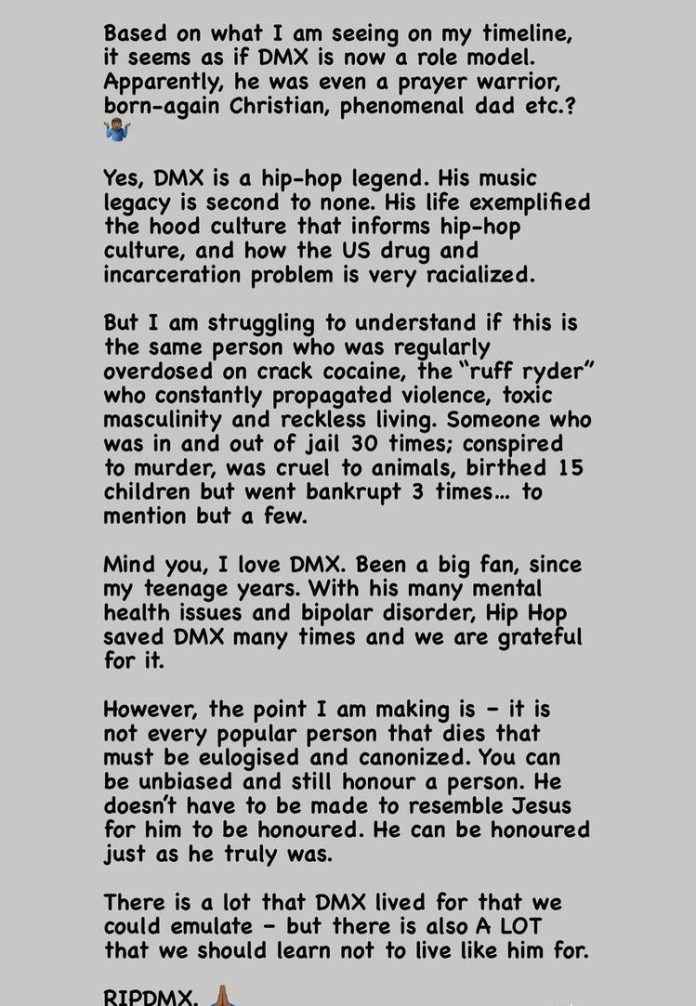 Posted: at 12-04-2021 03:27 PM (1 month ago) | Upcoming