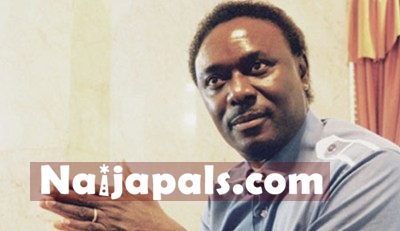 Presidential candidate of the Fresh Democratic Party, Reverend Chris Okotie, has rejected the result of last Saturday's election which returned President Goodluck Jonathan as the winner.

Addressing journalists in Lagos on the outcome of the exercise, Okotie alleged that the polls were rigged in a subtle and scientific manner to create an ambience of credibility so as to favour the ruling Peoples Democratic Party (PDP) and its candidate.

He said after a careful review of the election result and the post election violence in parts of the North, his party has come to the conclusion that the presidential election result "is unacceptable and should not be allowed to stand because it does not reflect the true wishes of the people."

Okotie, therefore, called for the cancellation of the polls and also advocated the setting up of an interim government to review the entire democratic process and organise credible elections that will be acceptable to the generality of the people of Nigeria.

"The interim government should determine the future direction of the nation, in view of the circle of corruption, election rigging and discontent that characterise the polity at the moment," he added.

He faulted the current constitution, which, he said has two versions in circulation, and insisted that only a genuine national reconciliation instituted by a new interim administration composed of people of integrity nation-wide to create the enabling political environment, could move the nation forward.

The Pastor-politician, who had contested for the presidential office in 2003 and 2007, said beyond the elections, leaders of thought throughout the country ought to renegotiate the terms of the Nigerian federation, saying the current structure was not ideal.

He also decried the violence that greeted the declaration of Jonathan as the winner of last weekend's election, urging Nigerians to be calm and explore due process in seeking redress to any grievances they may have against the outcome of the elections.

"We must not continue to allow innocent blood to be shed for whatever reason. Any loss of life is sad, and I send my condolence to families of the bereaved," he said.

He vowed to continue to fight on, adding that part of his mission is to liberate the country from "tyrannical claws of the PDP."
Problem with this article? Please contact us