Quote
Popular reality wedding shows such as "Say Yes to the Dress" depict how emotionally trying the purchase of a wedding dress can be, but Alix Genter found that out for herself when she was refused her dream dress from a New Jersey bridal boutique.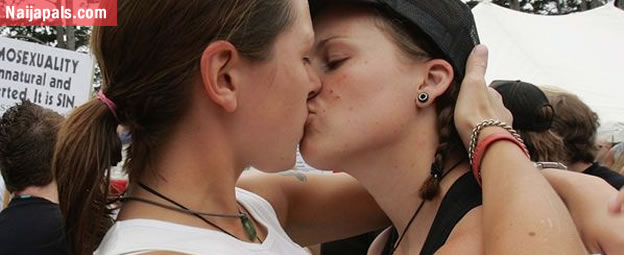 Genter, a graduate student at Rutgers University, was refused the sale of wedding dress at Here Comes the Bride, in Somers Point, N.J., after she says its manager found out she was a lesbian and insulted her about her pending "illegal action."

Donna Saber, who owns and manages the small bridal boutique, had initially called Genter to follow up on the availability of a special light-weight version of the dress Genter had coveted from her shop.
Saber told ABCNews.com that when she prepared to call Genter about her order, she noticed that she had crossed out the word "groom" and put in the word "partner" instead.

"When I mentioned it to her, 'Oh, I see you crossed out groom and put in partner,' I got a barrage," Saber said. "I literally got a barrage of 'bigot' and other really cruel words…I might be the kind of person that when you get at me, I might continue the fight, and maybe I shouldn't say this, but I have my beliefs. I did say that I, to the best of my knowledge in the state of New Jersey, that we do operate in New Jersey. If she had remained calm, I would have been able to tell her, that it's illegal, it's an illegal action, that her marriage was illegal in NJ. " Same sex marriage is illegal in New Jersey, but partnerships are recognized.
Saber told ABCNews.com that she mentioned the information on the form to Genter out of curiosity.

Bridal Shop Owner Refuses Sale of Dress to Lesbian Bride
Genter had her own account of what happened. "She said she wouldn't work with me because I'm gay," Genter told Philadelphia Daily News columnist Ronnie Polaneczky. "She also said that I came from a nice Jewish family, and it was a shame that I was gay. She said, 'There's right, and there's wrong. And this is wrong.'"
This exchange of words ended with a refusal by Saber to sell Genter the Eden Bridals designer gown.

The bride-to-be had visited the shop last weekend with an entourage of six friends and family members to try on wedding dresses, and had even brought along muffins and champagne to enjoy during the happy occasion. As per tradition, her fiancée was not included in the visit to select a gown for the big day.

Saber said that the troubles first began when Gentry entered the Jersey Shore boutique with their goodies in tow.
"It was clear she was going to be a difficult customer," Saber said, "It started when I told her no eating was allowed, the dresses are white, you know? Lots of stores do that. You know, I thought 'I don't want to deal with this one.'"

Genter is planning to wed her longtime partner in a civil union in New Jersey, where the couple lives, the Philadelphia Daily News reported. They plan to follow their legal union with a formal ceremony in New York and are planning a large celebration for 200 of their closest friends and family to be held next July.
Here Comes the Bride, whose advertising slogan is "Come find the perfect wedding gown for you," sells about 1,000 dresses a year.
Saber says business hasn't suffered because of the recent publicity.
"People have been coming in and literally throwing money at me," she said.
---
Posted: at 21-08-2011 05:35 PM (9 years ago) | Hero