Quote from: nametalkam on 18-09-2011 12:14 AM
those boys most face prison
Around this time last year, we had a
scandal that rocked the University of Edo state, Ekosodin
, where a set of female students were punished by some hoodlums, suspected to be cult members on campus.
Something similar has yet again happened, however, this one is a rather
ALARMING, SICKENING AND DISTURBING
story which I got on my desk yesterday (Thanks to my good friends at
THEWILL
). A female student at ABSU (Abia State University) was molested and raped by a gang of 5 guys; why did they do this? she allegedly disrespected one of the guys on campus, so they decided to take the laws into their hands by "teaching" her a lesson that she will never forget.
The people I have shown this video too were very upset and angry, because of the
act of wickedness displayed in the video
, it got to a point when the girl became suicidal and started begging them to take her life (In English and Igbo language), but the guys laughed and mocked her, it was terrible, the ordeal lasted for well over an hour, SAD SAD! Something is,
I really hate to be a carrier of bad news
, but this is just appalling at its best!
One of the CRIMINALS in the video was even swearing in the name of "Jesus Christ"
at a point, the whole this is just totally out of line.
I know there are millions and billions of concerned Naijapals members that live around ABSU area. So far, my sources have not been able to identify the voices of the guys in the tape so far (none of their faces showed well),

I have engaged almost all the resources in my reach to enable us identify the demons in the video.
PLS IF YOU KNOW ANY OF THE GUYS IN THIS VIDEO, REPORT TO THE AUTHORITY
WARNING!: THE VIDEO IN ITSELF IS SAD TO SEE, SO PLEASE DO NOT OPEN IT IF YOU DON'T HAVE THE MIND TO BEAR SUCH THINGS. IF YOU WANT TO SEE THE VIDEO, PLEASE USE THE LINK BELOW.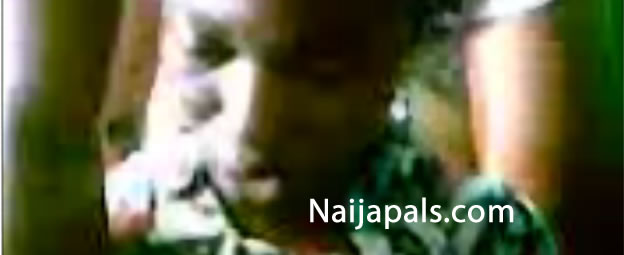 CLICK HERE TO WATCH VIDEO OF THIS INCIDENT!

Any useful information on any of these monsters will be greatly appreciated!

Thanks.

Bosai Dan.

[/color][/color]
Posted: at 18-09-2011 06:48 PM (11 years ago) | Newbie