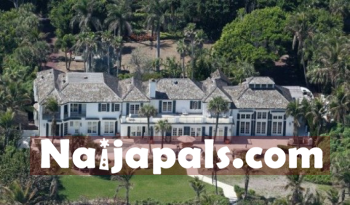 Tiger Wood's ex-wife, Elin Nordegren bought a 9,000 square foot, six bedrooms and eight bathrooms $12 million home in North Palm Beach, Fla., in March 2011. That's the first house you see below.

According to TMZ, Elin felt the mansion wasn't quite up to her standards, so she did the only reasonable thing - she knocked the whole place down.


Elin's $12m mansion is now just rubble. That's the second picture you see below. There's no word yet on what is going to replace the beautiful building she leveled.

Elin got $100 million in her divorce from Tiger, and I guess this is what happens when you get money you didn't earn. Why buy a $12m house you don't like in the first place?