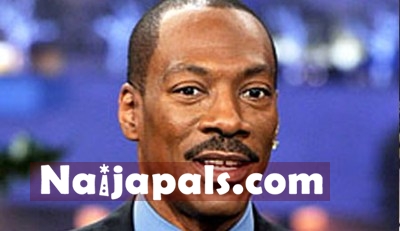 Despite an Internet report that circulated Friday declaring the actor dead after a car crash in Australia, the Beverly Hills Cop star's brother confirms Murphy is alive and well.

"My brother is fine. People who start these types of rumours are sick people," fellow comic Charlie Murphy tweeted after the Global Associated News Website sent out a bogus report. "It's really astounding how low people will go for attention. Eddie Murphy is fine!"
According to the site, Murphy, 50, was said to have perished in a single car crash in Queensland, Australia, while on vacation.

Though the site appears legit at first glance, Murphy fans who took a closer look at the page would have seen a small-print disclaimer denouncing the site and its contents as fake.

"This story is 100% fake! This is an entertainment website, and this is a totally fake article based on zero truth and is a complete work of fiction for entertainment purposes" the disclaimer read.

Earlier this week, the very same site posted a bogus story that country crooner Reba McEntire had fallen to her death while climbing a mountain in Austria.
http://www.thisdaylive.com/articles/eddie-murphy-is-fine-despite-internet-death-hoax/108637/
---