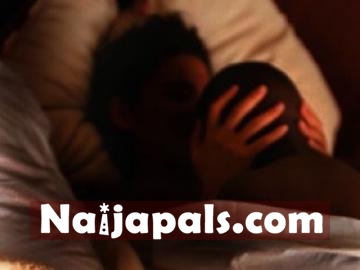 "Since I married my husband, Mr. Sunday Olabiyi, two years ago, he has never satisfied me sexually." This was the confession of an aggrieved sex-starved housewife, Olubunmi Ajayi, who blamed her matrimonial woes on the small size of her husband's manhood.

Olubunmi, 36, who approached the Alakuko Customary Court, Lagos, seeking the dissolution of the union, added that her husband's penchant for running after young girls, despite the fact that she has been managing to cope with his inadequacies and other problems with maturity, further annoyed her.

She confessed that the major problem she had with her husband was his nonchalant attitude to her welfare and his inability to satisfy her sexually.

She said that she had tried other options, especially local medicines, to improve her husband's sexual performance, all to no avail.

"I have tried my best for this man over the years. I am convinced that he is not ready for me as his wife. That is why he is always looking outside, chasing after little girls," she told the court.

Asked if it was not her inadequacies that made her husband to start looking elsewhere, she said she had always tried to do her best at home.

"It is not my inadequacies that made him look elsewhere. In fact, I don't have any, as far as I am concerned. I cook good food for him, take good care of him and what did I get in return? Nothing! I tried all I could to make him a real man in bed but all was futile.

"I equally went as far as going the traditional way, making concoctions but it was the same old story. What else am I waiting for in the marriage but to opt out gracefully," she told the court.

Revealing how they met, she said that she met her husband through one of her friends who happens to be her neighbour, adding that the neighbour is also from her husband's home town in Ikenne, Ogun State.

Bunmi said what can save the union from collapse is for her husband to have enough time for her and perform well in bed. She added that she approached the court because she was not ready to commit adultery.
http://news2.onlinenigeria.com/news/top-stories/6189-my-husband%E2%80%99s-peen-is-too-small,-divorce-seeking-woman-tells-court.html
Problem with this article? Please contact us
---