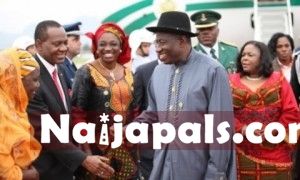 President Goodluck Jonathan has responded to the outrage surrounding his trip to Brazil amidst violence and killings in Kaduna and Yobe states.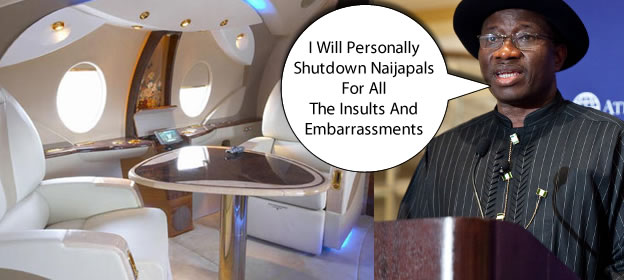 Yesterday, Boko Haram sent out another threat that June would be a very bloody month as it has planned massive attacks on churches and government buildings in the coming weeks further heightening the apprehension in the country.

Despite this, Nigerians were upset that the President wasn't in the country to address the security issues and condemned his action.

However, President Jonathan has responded to the outrage saying that he hasn't responded his responsibilities.

Speaking through his Special Adviser on Media and Publicity, Dr. Reuben Abati, he said he needed to attend the conference because of its importance to Nigeria and because commitments had already been made on his attendance.

"The conference, Rio+20, is very important and nobody can doubt that. The issues that will be discussed at this conference are also issues that are relevant to Nigeria's interest. It is also an opportunity for Nigeria to promote its interest in terms of its place in global community.

"The crisis in Kaduna and Yobe occurred almost on the eve of the President's departure for this event and commitments have been made.

"I think what we can do is to appeal to the opposition not to always play politics with everything; that is the major challenge we face, people always want to play politics with everything.

"If the President had refused to come to Rio, the same persons will turn around and say that there is an important conference attended by world leaders and the Nigerian President stayed away from it.

"It is as if there is nothing you can do to please our people. It is not that Nigeria is going to lose anything by Mr. President's presence here rather, the country is going to gain a lot from his presence.

"He is here serving the interest of Nigerians, it is not as if he has abandoned his responsibilities."

Similarly, Nigeria's Information Minister, Labaran Maku, declared that President Jonathan can rule from anywhere he chose in the world.

Mr. Maku described those criticizing President Jonathan for abandoning the country to travel to Rio de Janeiro, Brazil as ignorant.

Meanwhile, media reports say President Jonathan traveled to Brazil with the largest national delegation comprising of 116 men and women.

• 25 personal aides
• 18 aides of Patience Jonathan
• 2 members of the National Assembly
• 5 Ministers
• 2 Governors, and
• 63 officials from the Ministries of Enviroment, Foreign Affairs, National Planning and Petroleum Resources.

What do you think about the President's response and his delegation to Brazil?