One of the most underrated achievements of the human race is the ability to maintain a marriage over the course of decades. Breaking up is hard to do, but if you notice a pattern along these lines, it might be time to have the tough conversation and move on to a better partner.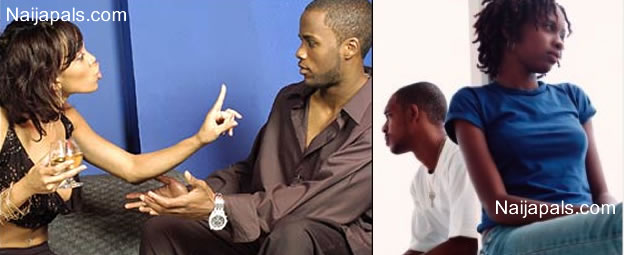 * Possessiveness
Everybody wants to be wanted. In fact, one could argue that feeling of being desired is what brought the two of you together in the first place! There is a fine line, though, between loving the person you are with and attempting to control them. If you notice a pattern of action by your partner that drives a wedge between you and your family or friends, it could be a sign he or she is attempting to treat you like a personal pet more than a unique individual – and no one likes that.

* Inattentiveness
There are all sorts of distractions to modern life. The advent and rapid adoption of the smartphone means our work often intrudes into the home. You absolutely should want to be with a person with goals to achieve, yet it is important he or she is able to keep some perspective about what really matters in life. Is he checking emails during dinner? Does she update her Facebook status in the middle of a conversation? A solid relationship has focused time together cut off from the world – and if you can't get it from your dearest, there's someone who will give it to you.

* Apathy
After the honeymoon phase, it is natural for the two of you to begin to wonder where the spark went. It happens after a few weeks of dating and in the first several months of marriage – the day-to-day effort of making two lives one takes over. When you see your sweetheart pull away during these "routine days," that should set off alarm bells, especially if he or she is unresponsive to your attempts to involve him or her in things.

* Lack of Energy
Much like apathy, this is an indicator of desire, yet it is also a major indicator of potential health or psychological issues that ought to send you out the door – just not right away. Give your sweetie the opportunity to seek help and discuss the issues with a licensed professional, as he or she may be unaware of the underlying cause. If you are flatly denied on several occasions, it might be best to move on.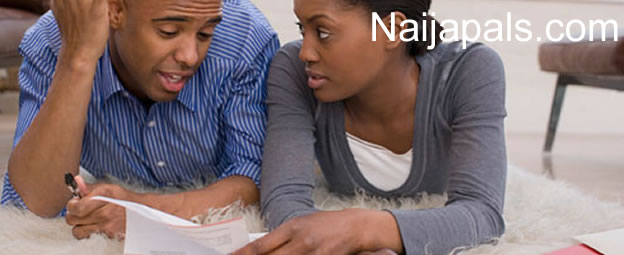 * Little or No Desire to Look to the Future
It is easy to be in love when you first start dating: everything is new, you are experiencing it together for the first time and so forth. Over time, your relationship should begin to progress and your discussions should turn more serious. You ought to feel comfortable discussing your hopes for the rest of your life and seeing if you have compatible dreams. Someone that avoids the deeper conversations would probably rather stick to the simple stuff and will soon be gone when tough times arrive.

* Disagreements Over Money
As the divorce rate has exploded over the last several decades, financial issues have been cited as the chief cause in almost every case. Though you can wait to talk about this until you are a few months into dating, it is positively crucial the two of you are on the same page when it comes to spending, saving and giving. If not, there will be a perpetual tug of war between the two of you over the checkbook.

* Conflict About Raising Children
Yes, the two of you come from different families and likely had a completely distinct set of influences over your life – everyone does. What makes a couple work well together as parents is a foundation of common ideas on the direction they will take with their children. You will clash on this from time to time, usually on little things in the big picture, but wide and long-lasting disputes about technique are a major issue.

* Few Common Interests
Relationships that are built to last have a solid set of overlap between the two people involved. You might not like shopping and she may not enjoy soccer, but the fact you can spend weekends camping together or evenings wrapped up in intimate concerts at your local jazz room will help the two of you reconnect over and over. You should definitely have some areas to yourselves, of course, but being able to fill your time with a variety of activities you both enjoy will be a great help to you.

* Wide Personality Differences
The old axiom that opposites attract has been proved time and time again. The woman with long hair loves the bald man. The quiet librarian goes for the boisterous salesman. These characteristics are important, yet most of us want to marry someone like us. Do you prefer to stay in and host a dinner party when she would rather hit the dance floor at the nearest techno room? Your social calendars will likely always be at odds, which will lead to problems down the road.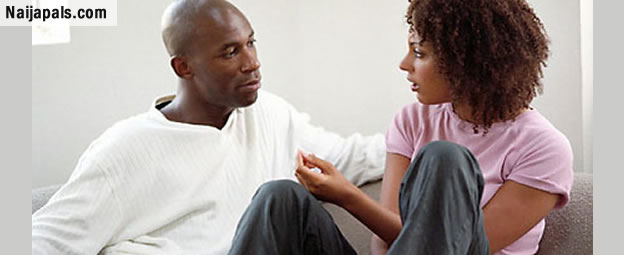 * Communication Breakdowns
In the end, the alarm bells in a relationship ring loudest when two people are not really understanding each other. Every couple talks a lot over the course of the day, yet the ability to discern what each other is meaning will make or break you.

Men and women dispense messages in totally unique ways, so you must take the time to figure out each other's "language." If your partner isn't willing to try, then you have to find a willing companion.
---
Published at:
11:55 AM, 15/08/2012 (6 years ago)
Author:

uduak Sophia Monday
Problem with this article? Please email reporter[at]naijapals[dot]com or visit our contact page
---
---