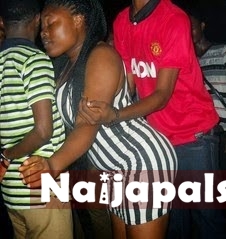 Ladies should really be careful. Not all guys you meet on the social media are genuine, especially now that too many chatting services are springing up here and there. Rough guys are taking advantage, shine you eyes.

Following her nasty experience in the hands of guys, a young lady, Elizabeth John Adie, has given oral evidence about how she was gang-rapéd by a group of men she met through a social networking site, 2GO.

According to her, the guys picked her in an ash colour vehicle with unknown registration number to Aso B area where they threatened her with knives, searched her handbag and took her two blackberry phones, cash of N8,000 and other foreign currencies, before molesting her...
The case was mentioned at the Upper Area Court, Mararaba Gurku, Nasarawa State. One of the accused, 22-year-old Agbo Emmanuel, a school certificate holder has been in police detention since the incident occurred but was brought to court on February 11, charged with criminal conspiracy, intimidation, extortion, causing hurt and rape, all contrary to sections 97, 397, 292, 244, and 283 of the Penal Code Laws of Nigeria.

According to the police First Information Report, the victim reported at the 'A' Division Police Station, in the Mararaba area of Nasarawa, close to Abuja state on February 1, 2014, that on the same day at about 13:30hrs at Aso B, one Agbo Emmanuel and three others, Bright Ochigbon, Junior Udewenga and Anita, now at large, conspired and deceived her through the 2GO social network.

Elizabeth said after taking the items from her, the rough guys went ahead to rapé her in turns, adding that she had tried to resist but was cut with a knife by one of them on her right finger.
Problem with this article? Please contact us
---