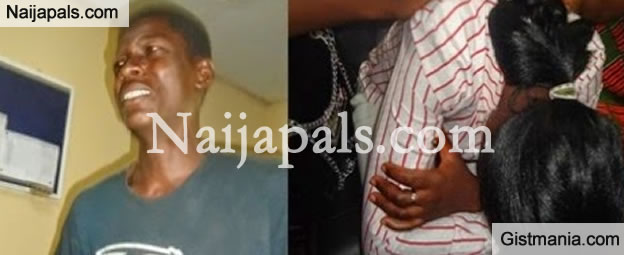 Police arrested a man known as Fatai, who is a brother to another member of the gang, who is still at large, has identified the arrested suspect in the controversial case. Police believe he is out in the public continuing to rape young women in Bariga.

It was learnt that the men of the Bariga Police Division, led by their DPO, Mr. Edmund Afraimu, took up the matter and swung into action after the sexual attack was reported at the Station earlier in the week.


One victim of the notorious rapist gang, who spoke to us in an interview, said she contracted the much feared virus from the rape experience.

She said she went for a sexually transmitted disease test after her experience, and was horrified by the results which found that she had contracted HIV.

She said that in January, a five-man gang threatened her with a gun at about 5.30am, as she set out to go to work. The gang took her into the premises of a house on Odunsi Street, where she was raped. At about same time, she said there was another female victim also being raped, and a male victim, who were robbed at gun point.

Aside from her own molestation, she said her telephone, and money, were also seized by the gang, and that she saw her phone being used by them two days after the incident, in broad daylight.

At first, she said, she decided not to make any trouble with the gang, or make any pronouncements about the incident. Yet, after the results of the test, she did. She was stunned after the incident that showed her health status as now HIV positive to the virus. She then decided to raise alarm about the incident, and identify the gang responsible.


The victim also said she believes that there are many other victims, who like her, may have decided to keep quiet to avoid shame. But she advised everyone living in Bariga, and anyone who has any affair with men living what she described as "an indecent life," that they should seriously consider going for a health check-up to ascertain their overall health status regarding HIV.
Posted: at 6-06-2014 10:02 AM (6 years ago) | Hero