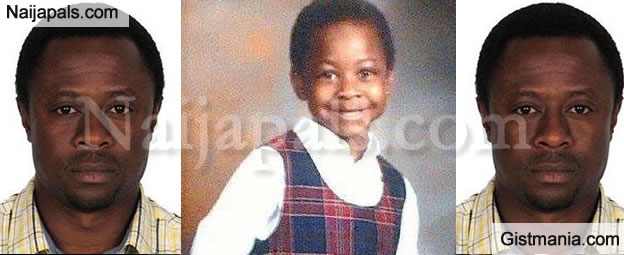 The Court of Queen's Bench in Canada has set a trial date for a Nigerian man, Oluwatosin Oluwafemi, who is facing charges of second-degree murder.

Oluwafemi was arrested in December 2014 in Ontario and charged for the death of his 4-year-old daughter in Alberta, Canada.

Oluwafemi, who was working as a graduate engineer in the oil industry in Calgary before he moved to Keswick, was arrested for suspected homicide.

According to Canada Press, officers were called to a home in Calgary on December 19, 2014, and found the preschool girl, the accused's daughter identified as Olive Rebekah Oluwafemi, in cardiac arrest and not breathing.

The little girl was reportedly taken to a hospital, where she was pronounced dead.

Investigators said her injuries appeared to have been inflicted inside her home and were not the result of an accident.



Confirming the incident, Staff Sgt. Colin Chisholm had said, "The police were initially told Olive fell down stairs in the family home.

"The cause of death was blunt force injuries. We believe there were injuries upwards of weeks prior to the incident.

"Olive's death was deemed a homicide in January, 2015. The family of three had been living in Calgary for approximately two years prior to the death of Olive, but had left just weeks after her death.

"Her father was a suspect from the beginning of the investigation, but it took a long time to lay charges because medical evidence in child and infant deaths takes extra long to come back.

"At the time, investigators believed the injuries that caused her death were inflicted within the family home, and were not the result of play, an accident such as falling down stairs, nor medical intervention consistent with Cardiopulmonary Resuscitation, CPR."

After his arrest, Oluwafemi was flown back to Calgary to face a charge of second-degree murder.

The accused, who had been in custody since his arrest, appeared in court January 6, 2017 and a two-week trial date was set for October 2, 2017, Canada Press is reporting.

The court was originally told the earliest date would be March 26, 2018 but Justice Earl Wilson insisted such a delay would be unacceptable.

Justice Wilson said, "There's no way we're going to be putting this trial off for another year.

"This man is presumed innocent until proven otherwise."
---