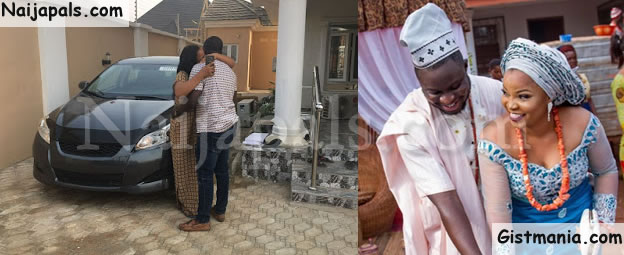 Mafi Anthony and Colette Jonas tied the knot on the 7th of January, 2017. Today, he presented a new car to his wife as her wedding gift and the excited wife shared her joy on social media.



Gushing about her man, Colette wrote:
Was never expecting this, he took me unaware God! I can't stop crying and thanking GOD for giving me such a good man to love me unconditionally...Baby God will bless you and keep u ,u will never go dry,u will always have a reason to be thankful, I love you today,tomorrow and a day after forever. #bestweddingift #iloveyou #emotional




Photos from their wedding...................


---