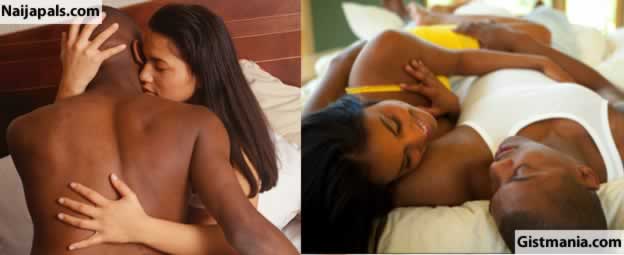 An angry woman has gone on social media to blast her neighbours who make too much noise whenever they are having s*x. An unidentified woman has called out her neighbours online for making too much while having s*x. Making her complaint in a message she sent to break_or_makeup, the woman revealed that she is really pissed with her neighbour whose name she gave as Ogechi.

According to her, Ogechi and her "short" husband always make a really loud noise whenever they have s*x and this is getting on her nerves. She revealed that Ogechi's husband who is a pastor would always appear in the morning carrying his Bible after steamy night s*x sessions. She went ahead to beg Ogechi and her husband to reduce their voices so that neighbours can have some peace.
Below is what she wrote:


However after reading her post, social media users attacked the woman calling her a 'jealous busybody' who cannot mind her business.
---