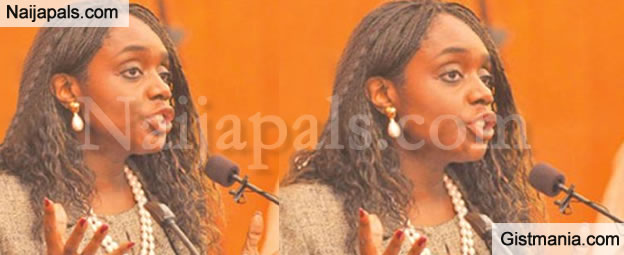 While speaking at the 2017 annual meeting of the International Monetary Fund (IMF) and the World Bank, in Washington, United States of America, the Minister of Finance, Mrs Kemi Adeosun, revealed that the President Muhamamdu Buhari-led federal government will soon start collecting luxury taxes.
Adeosun, who addressed journalists on Sunday, said Nigerians with higher income must bear a greater part of the tax burden. Here are excerpts from Adeosun's chat with correspondents;
The IMF advocated for change in tax policy in Nigeria, what is the federal government doing in this regard, and also what is the update on the proposed introduction of taxes on luxury items? The luxury tax planned by the Federal Government is being finalized now, because it cuts across the ECOWAS. There is a legal process you must go through, including the customs union to actually vary the specific taxes.
It is no news that Nigeria's tax is six per cent to GDP. Another country with such low tax base is Saudi Arabia, in fact they don't have a tax system. They just introduced the VAT for the first time. The problem we have in the country is not just that the system needs to be overhauled, it is also that people are not complying and this is because there is no consequence.
We have just started with VAIDS as a measure to tackle that and the response is impressive. In fact, people have started declaring and I have had a number of approaches from high net worth people asking me to speak on their behalf to state governors to allow them time to comply because their personal taxes are payable to state governments.
I have encouraged every governor that everyone who comes to declare should be given enough time to pay up. This is because the amount of tax that they would have to pay is big. We are doing this because we don't want a situation where people who want to pay would lead to stifling economic activity. If someone comes quickly and willingly want to pay, we have to show reasonableness by acceding to their request.
But the IMF said that taxing the rich will not lead to increased revenue?
Whether taxing the rich will increase public revenue or not, it is all about public revenue to which they are obligated for public services. In any tax system, the burden must be borne by anybody whose income allows to them to bear it so those with higher income should by definition, bear a greater part of the burden.
The problem currently is that those at the lower level are the ones paying. If the man in the traffic control, with little income will pay at source, why would we not pursue the billionaire or the trillionaire to pay out of their income. We need to change the mindset in the country with regards to tax system. So far we are encouraged by the responses of companies' to this tax amnesty.
In these meetings, I have been able to speak to a number of ministers like the Indonesia and Argentina that have completed theirs, to exchange progress report. From their response, we are on track and they predicted that towards the end there would be rush. They have raised significant amount of money.
---